Professional & Accurate! CUSABIO is your good partner in biology research.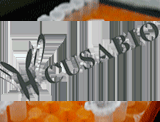 Raw Material of IVD Kit
CUSABIO has been serving the Raw Material for Production of IVD Kit for over 8 years and believes that the quality of raw materials are of the utmost importance in the successful development and manufacturing of In-vitro Diagnostic (IVD) products. As a raw material supplier to the IVD industry we work with our clients to meet their specific product and quality needs. CUSABIO has fully traceable manufacturing processes and quality assurance systems.
Raw Material of IVD Kit
Advanced Search
Show Search Form