Breast Cancer Pathway Map
Breast cancer is the leading cause of cancer death among women worldwide. The vast majority of breast cancers are carcinomas that originate from cells lining the milk-forming ducts of the mammary gland. Signs of breast cancer may include a lump in the breast, a change in breast shape, dimpling of the skin, fluid coming from the nipple, or a red scaly patch of skin. Risk factors for developing breast cancer include being female, obesity, lack of physical exercise, drinkingalcohol, hormone replacement therapy during menopause, ionizing radiation, early age at first menstruation, having children late or not at all, older age, and family history. About 5–10% of cases are due to genesinherited from a person's parents, including BRCA1 and BRCA2 among others.
Breast cancer research is basic research helping us to identify causes and develop strategies for prevention, diagnosis, treatments and cure. Cusabio has a sound platform for the development of ELISA kit, mature antigen-antibody research and development system. Now we offer 178 ELISA kits in high specificity, high sensitivity, high stability and different species for your breast cancer research. Some of our products has cited by publications, such as HER2, HES1, WNT10B, and so on. We also have other products such as gene, protein and antibody for breast cancer research, For complete Elisa kits catalog, please visit https://www.cusabio.com/catalog-11-1.html.
If you are in need of other products such as gene, protein and antibody for breast cancer research, please feel free to contact us.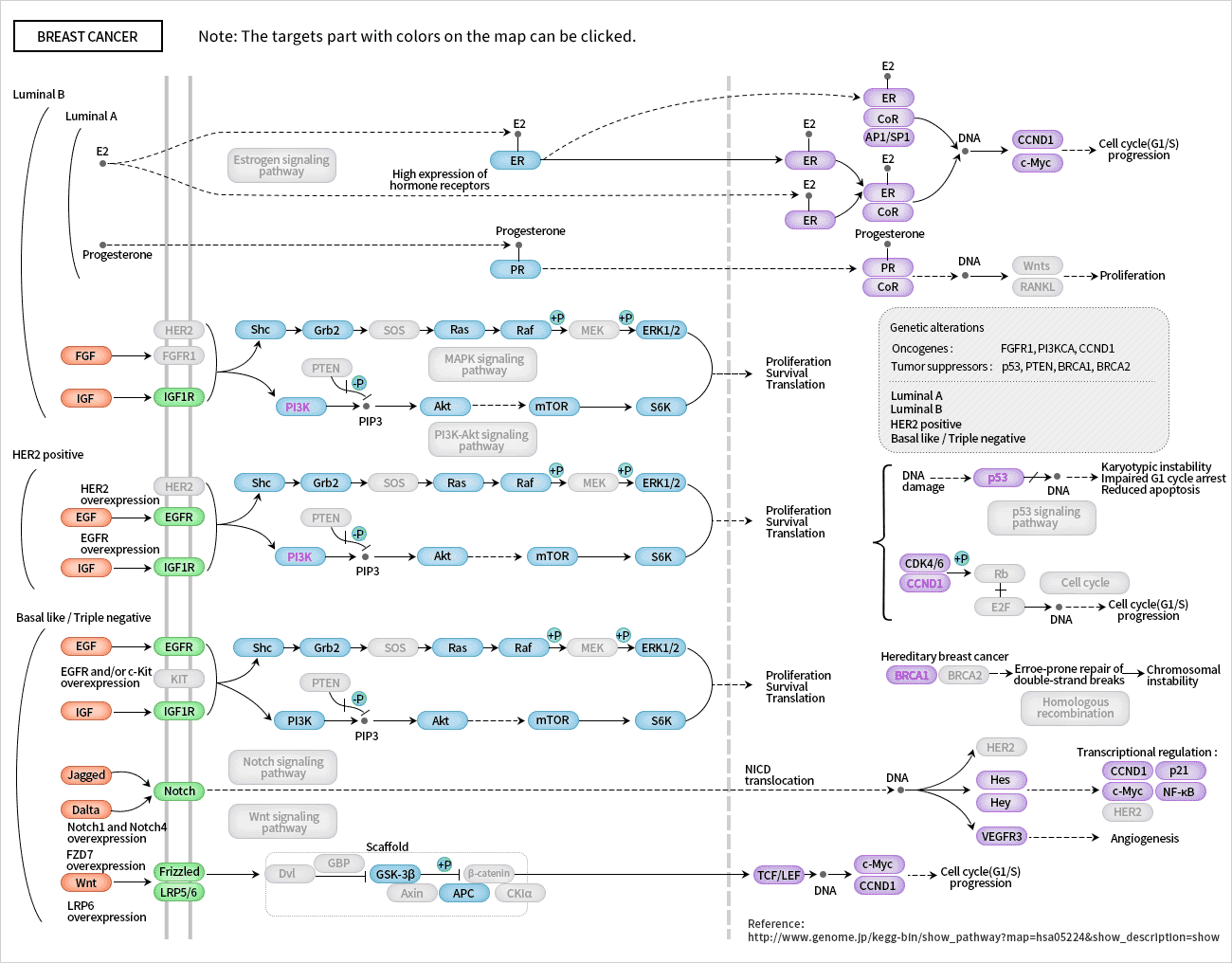 | Product Name | Code | Sample Type | Detect Range | Sensitivity |
| --- | --- | --- | --- | --- |
| Human RPS6KB1 ELISA Kit | CSB-EL020470HU | serum, plasma, tissue homogenates | 0.156 ng/ml-10 ng/ml | 0.039 ng/ml |
Wait!
Join the 25,000 subscribers to get research hotpots, technical tips, latest information on events, sales and offers.
Sign up now!