Premeal consumption of low-fat yogurt improves postprandial metabolism and reduces inflammation markers
---
View:350 Time:2018-05-15
---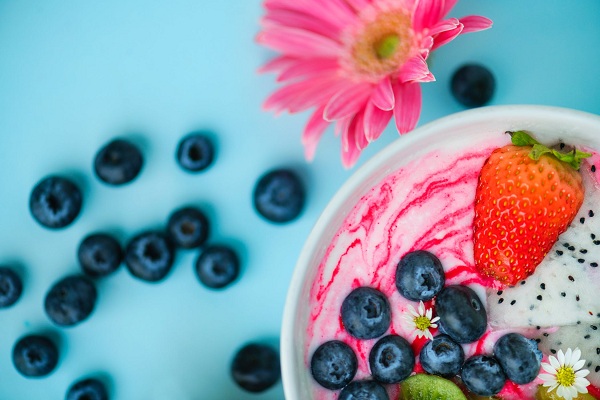 In a study published in the Journal of Nutrition, researchers at the University of Connecticut report that eating low-fat yogurt before meal can reduce inflammation after meal and markers of endotoxin exposure in healthy premenopausal women. Thus, premeal yogurt consumption could be a way to prevent postmeal dysmetabolism and decrease the risk of certain diseases.
Epidemiologic studies suggest that postprandial dysmetabolism, a postprandial (postmeal) state characterized by abnormal metabolism of glucose and lipids, is associated with increased inflammation, endothelial dysfunction, decreased fibrinolysis, plaque instability, and cardiac events.
Inflammation is a vital part of the body's immune response to harmful stimuli. But long-term or chronic inflammation is thought to be the culprit behind a host of diseases, such as heart disease, cancer, Alzheimer's disease, and metabolic syndrome.
Stress, sleep deprivation, smoking, certain medications, obesity and many other factors can cause chronic inflammation. Of these factors, obesity is attracting increasing attention due to its rising incidence rates. Inflammation has been suggested as a link between obesity and metabolic disease.
There is evidence that low-fat dairy product consumption has anti-inflammatory effects but the underlying mechanisms remain unclear.
The primary goal of the current study is to determine whether and how low-fat yogurt consumption prevents postprandial inflammation and dysmetabolism in healthy women. In the work, researchers from the University of Connecticut, along with those from the University of Wisconsin-Madison and the Ohio State University, investigated 120 premenopausal women, who were defined as obese and nonobese based on their body mass index. These women were randomly assigned to consume low-fat yogurt or soy pudding. To monitor the participants' postprandial responses, the researchers measured their plasma sCD14, LBP, IL-6, glucose, triglyceride, insulin, and other metabolic molecules.
The results revealed that women eating yogurt, who were either obese or nonobese, had lower IL-6 (a biomarker of postprandial inflammation) and improved LBP-to-sCD14 ratio and glucose metabolism, compared with the non-dairy control group. "Thus, premeal yogurt consumption is a feasible strategy to improve postprandial metabolism in apparently healthy nonobese and obese individuals," the researchers concluded.
The findings were described in a paper, titled "Premeal Low-Fat Yogurt Consumption Reduces Postprandial Inflammation and Markers of Endotoxin Exposure in Healthy Premenopausal Women in a Randomized Controlled Trial," appearing in the Journal of Nutrition on 14 May 2018.
Bradley W Bolling, corresponding author of the study and assistant professor in the Department of Nutritional Sciences of the University of Connecticut, noted that yogurt might have a general anti-inflammatory effect.
Yogurt is a popular food, whose nutritional value is high. Many of its benefits are through acting directly on body functions, such as digestion or immune function. The new study adds to evidence of the beneficial effects of yogurt; Premeal low-fat yogurt consumption may inhibit postprandial dysmetabolism and thus reduce cardiometabolic risk.