Recently, a study reported that silencing SEMA4D expression inhibits proliferation, autophagy, epithelial-mesenchymal transition, and promotes apoptosis in gastric cancer cells [1]. Back to 2020, ASCO-SITC Clinical Immuno-Oncology Symposium have announced the first SEMA4D-targeted antibody-Pepinemab, which was applied in clinical treatment of non-small cell lung cancer. It suggested that the improved tolerability was observed in patients. SEMA4D, as a newly discovered immunoregulator, ample research has indicated that SEMA4D is involved in the tumor regulatory process and closely related to drug resistance mechanism. So, what is SEMA4D and how's the research progress of SEMA4D in tumor or other diseases? Let's learn more about it.
1. What Is SEMA4D?
Semaphorin 4D (SEMA4D, also known as CD100), with a 150 kDa transmembrane homodimeric protein, is an important member of the Semaphorins family [2]. The protein structure of SEMA4D mainly consists of the SEMA domain, the cysteine-rich domain (CRD) and the immunoglobulin (Ig)-like domain (Figure 1) [3]. The members of SEMA family all share a common SEMA domain, which is important for signal transduction and also plays a role in the determination of the receptor binding specificity. The Ig-like domain exists between the CRD domain and the cell membrane (M). The CRD domain could bind directly to the cell membrane, which contributes to the membrane-bound forms of SEMA4D. Besides, SEMA4D is expressed on the cell surface as a homodimer. Upon cell activation, SEMA4D can be released from the cell surface via proteolytic cleavage to generate soluble forms of SEMA4D [4].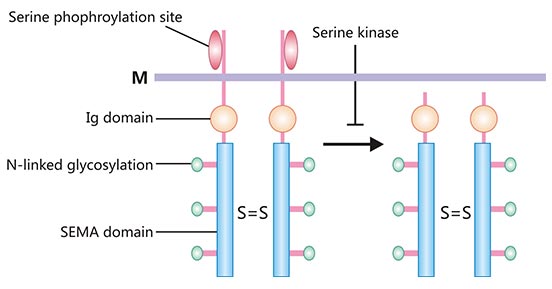 Figure 1. Schematic structure of SEMA4D protein
*The figure is derived from Chinese Journal of Clinical Oncology publication [3]
SEMA4D is widely expressed in a variety of human tissues and organs, both in embryonic and adult tissues, including lymphoid tissues (spleen, thymus and lymph nodes) and non-lymphoid tissues (heart, brain, kidney) [4, 5]. SEMA4D has versatile roles in axonal guidance, activation of T and B cells, and immune regulation [6]. In recent years, numerous studies have found that SEMA4D is highly expressed in many human tumor tissues and plays an important role in immune system, angiogenesis, and tumor invasion and metastasis [7].
2. What Are the Receptors for SEMA4D?
Currently, SEMA4D has three main receptors, Plexin-B1, Plexin-B2, and CD72 [8]..Plexin-B1 is an important member of the Plexins family of transmembrane proteins, originally identified from mouse kidney-derived cells [9]. Plexin-B1 is considered as a high-affinity receptor for SEMA4D.
Plexin-B1, with a molecular weight of approximately 300 kDa, is expressed in a variety of tissues including fetal kidney, digestive system (from esophagus to colon), thyroid, prostate and trachea [9]. SEMA4D binds to Plexin-B1, which results in the stimulation of Met tyrosine kinase activity (Figure 2). The SEMA4D/Plexin-B1 interacts with Met form a complex that activates downstream signaling pathways involved in biologic activities such as angiogenesis, cell invasion, and cell migration [10].
In addition to the high-affinity receptor Plexin-B1, SEMA4D binds to the low-affinity receptors CD72 and Plexin-B2. CD72 is a type II transmembrane protein with a molecular weight of 45 kDa, which belongs to the C-type lectin superfamily [11]. CD72 is mainly expressed in immune cells, such as B cells, APCs, and mast cells [12]. In human mast cells, the SEMA4D/CD72 complex inhibits cell proliferation, chemokine, and cytokine production [6, 13]. Also, Plexin-B2 belongs to the Plexins family of transmembrane proteins, which has a molecular weight of 240 kDa and is expressed in various tissues [14]. Numerous studies have found that SEMA4D binding to Plexin-B2 participates in immune response, nerve growth, thrombosis formation, bone growth and tumor angiogenesis [6].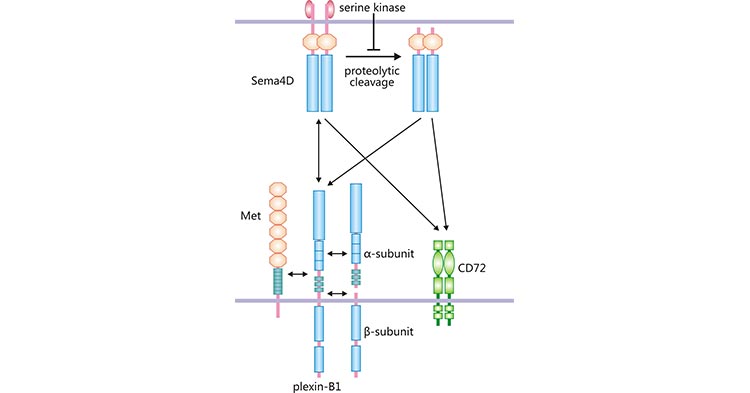 Figure 2. SEMA4D binds to different receptors
* The figure is derived from Philosophical Transactions of the Royal Society B: Biological Sciences publication [15].
3. What Is the SEMA4D-Mediated Signaling Pathway?
Recent studies have focused on the SEMA4D/Plexin-B1. As shown in Figure 3, SEMA4D binding to the Plexin-B1 activates ERBB2, Met or RON tyrosine kinases signaling pathway, which induces phosphorylation of downstream signaling molecules such as Gab1 and Shc (Figure 3) [16]. Activation of ERBB2, Met or RON is required for SEMA4D/Plexin-B1-mediated cell proliferation, migration and invasion [17, 18]. In tumor cells, angiogenesis is a critical factor in the development of tumors and metastases. Binding of SEMA4D to Plexin-B1 drives a series of cascade reactions that mediate tumor angiogenesis, but the precise activation process remains to be explored.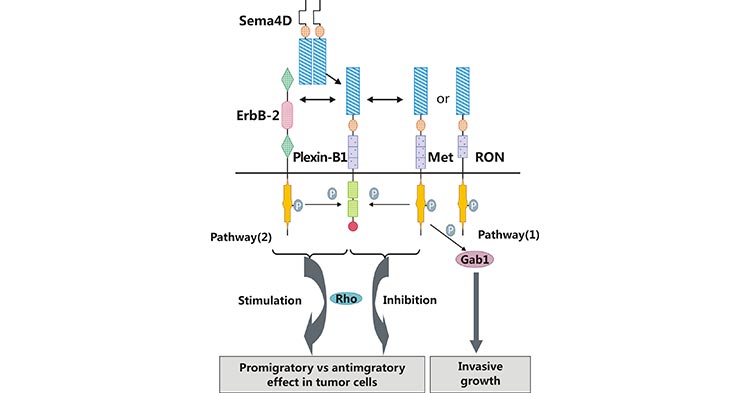 Figure 3. SEMA4D/Plexin-B1 activates downstream pathways
* The figure is derived from Molecular Cancer publication [16].
It has been suggested that SEMA4D binding to Plexin-B1, promotes angiogenesis through the Rho signaling pathway (Figure 3) [16]. It has also been suggested that the pro-angiogenic effect of SEM4D is achieved through Met activation followed by tyrosine phosphorylation [19]. In a nutshell, SEMA4D is involved in the activation of different signal transduction pathways, which influences cell proliferation and migration to exert biological functions.
4. What Diseases Are Associated with SEMA4D?
4.1 SEMA4D and Autoimmune Diseases
SEMA4D, a membrane-bound and secreted protein with immune specificity, plays a crucial role in oligodendrocyte precursors migration, central nervous system (CNS) inflammation, and neurodegeneration. Abnormal expression of SEMA4D or SEMA4D/Plexin-B1 may cause CNS-related diseases such as neuroinflammatory demyelinating disease [4] and multiple sclerosis [20].
4.2 SEMA4D and Kidney Diseases
In addition to the nervous system, SEMA4D expression in the renal tubules could regulate renal immune mechanisms. Using an experimental immune complex (IC) glomerulonephritis model, high expressed SEMA4D was found to enhance the response of T and B cells, causing glomerular injury and leading to glomerulonephritis. The receptor for SEMA4D, Plexin-B1, is expressed in both tubules and glomeruli. It was found that the SEMA4D/Plexin-B1 complex may be an inducer of renal macrophage recruitment, serving as a key factor for the development of nephritis [21].
4.3 SEMA4D and Bone Diseases
Numerous studies have shown that SEMA4D is expressed in osteoclasts and its high affinity receptor Plexin-B1 is expressed in osteoblasts [22]. It is suggested that SEMA4D expressed in osteoblasts binds to Plexin-B1 in osteoclasts, which upregulates RhoA and downregulates IGF-1 protein expression, thereby inhibiting bone formation. Using an animal model of osteoporosis, SEMA4D-specific antibody treatment prevents bone loss and improvs osteoporosis [22].
4.4 SEMA4D and Tumor Diseases
An increasing number of studies have shown that SEMA4D is highly expressed in tumor cells, including head and neck squamous cell carcinoma [23], lung cancer [24], gastric cancer [25], breast cancer [26], osteosarcoma [27], ovarian cancer [28], and cervical cancer [29]. SEMA4D acts as an important pro-angiogenic factor and exerts its tumorigenic effects.
In head and neck squamous cell carcinoma, high expression of SEMA4D/Plexin-B1 induced migration of endothelial cells and promoted angiogenesis, mediating metastasis; knockdown of SEMA4D expression significantly inhibited the growth or metastasis of cancer cells [23]. In addition, using a breast cancer tumorigenesis model, it was found that downregulation of SEMA4D in the tumor microenvironment restrained microangiogenic capacity and metastatic ability [26].
In lung and gastric cancers with high levels of SEMA4D and Plexin-B1, silencing SEMA4D expression significantly inhibited tumor cell proliferation [24, 25]. In ovarian cancer and osteosarcoma, patients with high expression of SEMA4D had shortened disease-free progression survival and overall survival [27, 28]. In cervical cancer, down-regulation of SEMA4D expression improves the overall survival time of patients [29].
SEMA4D has also been studied in prostate cancer, colon cancer, B-cell type non-Hodgkin's lymphoma and neurotropic malignancies [30-32]. Therefore, further research on the mechanism of SEMA4D in various tumors will be important for tumor pathogenesis, treatment, and prevention.
5. SEMA4D-Targeted Therapy and Clinical Prospect
There is growing evidence that SEMA4D plays an important role in the nervous system, immune regulation, angiogenesis, and tumor invasion and metastasis. The latest data from Pharmacodia company show that there is one SEMA4D-targeted clinical drug, Pepinemab. Pepinemab is a humanized monoclonal antibody that targets and blocks the signaling activity of SEMA4D to overcome the resistance mechanisms of immune rejection and myelosuppression, with indications for head and neck squamous cell carcinoma, non-small cell lung cancer, Alzheimer's disease, and multiple sclerosis. Clinical data suggested that the SEMA4D antibody Pepinemab has made significant progress in the treatment of advanced non-small cell lung cancer with well-tolerated and potent antitumor activity [1].
More importantly, many studies has demonstrated that SEMA4D is a crucial molecule involved in immune-related diseases. In recent years, early treatment and early benefit of immunotherapy has been generally accepted clinically. However, drug resistance to immunotherapy tends to limit patient outcomes. Therefore, drug-resistant treatments have gradually become an important research direction for immunotherapy. In addition, it has been suggested that SEMA4D antibodies in combination with immune checkpoint inhibitors (such as anti-CTLA-4, anti-LAG3, anti-PD-L1, and anti-TGFβ) enhance T-cell infiltration and activation, which leads to durable tumor regression when administered in preclinical animal models [33-35].
SEMA4D as a new immunomodulatory molecule, high expression of SEMA4D indicates high malignancy of tumor cells. Previous studies indicate that the up-regulated SEMA4D expression promotes angiogenesis. Thus, SEMA4D is expected to be a target for anti-tumor therapy. At present, only Pepinemab is under clinical research, but the potential is huge. We expect that SEMA4D-targeted drugs will be developed in the near future.
References
[1] Zheng-Gui, T. A. O., et al. "Effects of silencing Sema4D on the growth, autophagy and epithelial-mesenchymal transformation of gastric cancer cells SGC-7901." Medical Journal of Chinese People's Liberation Army 46.1 (2021): 11-17.
[2] Kuklina, Elena, Irina Nekrasova, and Natalia Glebezdina. "Signaling from membrane semaphorin 4D in T lymphocytes." Molecular Immunology 129 (2021): 56-62.
[3] Zhang, Lei, Ying Chen, and Ke Wang. "Functions of semaphorin 4D in tumor progression." Chinese Journal of Clinical Oncology 3 (2015): 185-189.
[4] Maleki, Kimia T., Martin Cornillet, and Niklas K. Björkström. "Soluble SEMA4D/CD100: a novel immunoregulator in infectious and inflammatory diseases." Clinical Immunology 163 (2016): 52-59.
[5] Chapoval, Svetlana P. "Neuroimmune semaphorins as costimulatory molecules and beyond." Molecular Medicine 24.1 (2018): 1-20.
[6] Wu, Mingfu, et al. "The role of Sema4D/CD100 as a therapeutic target for tumor microenvironments and for autoimmune, neuroimmune and bone diseases." Expert opinion on therapeutic targets 20.7 (2016): 885-901.
[7] Evans, Elizabeth E., et al. "Antibody blockade of semaphorin 4D promotes immune infiltration into tumor and enhances response to other immunomodulatory therapies." Cancer immunology research 3.6 (2015): 689-701.
[8] Masuda, Kenta, et al. "Sema4D stimulates axonal outgrowth of embryonic DRG sensory neurones." Genes to Cells 9.9 (2004): 821-829.
[9] Nkyimbeng-Takwi, EusebiusHenry, and Svetlana P. Chapoval. "Biology and function of neuroimmune semaphorins 4A and 4D." Immunologic research 50.1 (2011): 10-21.
[10] Conrotto, Paolo, et al. "Sema4D induces angiogenesis through Met recruitment by Plexin B1." Blood 105.11 (2005): 4321-4329.
[11] Kumanogoh, Atsushi, et al. "Identification of CD72 as a lymphocyte receptor for the class IV semaphorin CD100: a novel mechanism for regulating B cell signaling." Immunity 13.5 (2000): 621-631.
[12] Nishide, Masayuki, and Atsushi Kumanogoh. "The role of semaphorins in immune responses and autoimmune rheumatic diseases." Nature Reviews Rheumatology 14.1 (2018): 19.
[13] Nojima, Satoshi, and Atsushi Kumanogoh. "Semaphorins in the immune system." Semaphorins. Springer, Tokyo, 2015. 137-157.
[14] Alves, Chrystian Junqueira, et al. "Plexin-B2 is a key regulator of cell mechanics during multicellular organization." bioRxiv (2019): 792077.
[15] Takegahara, Noriko, Atsushi Kumanogoh, and Hitoshi Kikutani. "Semaphorins: a new class of immunoregulatory molecules." Philosophical Transactions of the Royal Society B: Biological Sciences 360.1461 (2005): 1673-1680.
[16] Ch'ng, Ewe Seng, and Atsushi Kumanogoh. "Roles of Sema4D and Plexin-B1 in tumor progression." Molecular cancer 9.1 (2010): 1-9.
[17] Jones, M. R., et al. "Successful targeting of the SEMA4D pathway indicates novel treatment strategy for metastatic cancer." Annals of Oncology 28.12 (2017): 3092-3097.
[18] Kuklina, Elena. "Semaphorin 4D as a guidance molecule in the immune system." International Reviews of Immunology (2021): 1-6.
[19] Sierra, Jose Rafael, et al. "Tumor angiogenesis and progression are enhanced by Sema4D produced by tumor-associated macrophages." The Journal of experimental medicine 205.7 (2008): 1673-1685.
[20] Smith, Ernest S., et al. "SEMA4D compromises blood–brain barrier, activates microglia, and inhibits remyelination in neurodegenerative disease." Neurobiology of disease 73 (2015): 254-268.
[21] Liu, Bei, et al. "Elevated plasma soluble Sema4D/CD100 levels are associated with disease severity in patients of hemorrhagic fever with renal syndrome." PLoS One 8.9 (2013): e73958.
[22] Negishi-Koga, Takako, et al. "Suppression of bone formation by osteoclastic expression of semaphorin 4D." Nature medicine 17.11 (2011): 1473-1480.
[23] Takada, Hiroyuki, et al. "Semaphorin 4D promotes bone invasion in head and neck squamous cell carcinoma." International journal of oncology 51.2 (2017): 625-632.
[24] Chen, Wu-gui, et al. "Sema4D expression and secretion are increased by HIF-1α and inhibit osteogenesis in bone metastases of lung cancer." Clinical & experimental metastasis 36.1 (2019): 39-56.
[25] Li, Han, et al. "Promotion of Sema4D expression by tumor-associated macrophages: Significance in gastric carcinoma." World journal of gastroenterology 24.5 (2018): 593.
[26] Jiang, Hongchao, et al. "The role of semaphorin 4D in tumor development and angiogenesis in human breast cancer." OncoTargets and therapy 9 (2016): 5737.
[27] Smeester, Branden A., et al. "SEMA4C is a novel target to limit osteosarcoma growth, progression, and metastasis." Oncogene 39.5 (2020): 1049-1062.
[28] Chen, Ying, et al. "VEGF and SEMA4D have synergistic effects on the promotion of angiogenesis in epithelial ovarian cancer." Cellular & molecular biology letters 23.1 (2018): 1-12.
[29] Liu, Huidong, et al. "Semaphorin 4D expression is associated with a poor clinical outcome in cervical cancer patients." Microvascular research 93 (2014): 1-8.
[30] Yang, Yibo, et al. "Association between prognosis and SEMA4D/Plexin-B1 expression in various malignancies: A meta-analysis." Medicine 98.7 (2019).
[31] Dorfman, David M., et al. "The leukocyte semaphorin CD100 is expressed in most T-cell, but few B-cell, non-Hodgkin's lymphomas." The American journal of pathology 153.1 (1998): 255-262.
[32] Binmadi, Nada O., et al. "Plexin-B1 and semaphorin 4D cooperate to promote perineural invasion in a RhoA/ROK-dependent manner." The American journal of pathology 180.3 (2012): 1232-1242.
[33] Ruffolo, Luis I., et al. "Antibody blockade of semaphorin 4D to sensitize pancreatic cancer to immune checkpoint blockade." (2020): 26-26.
[34] Wang, Yukai, et al. "Germline genetic patterns underlying across familial rheumatoid arthritis, systemic lupus erythematosus and primary Sjögren's syndrome highlight T cell-initiated autoimmunity." Annals of the Rheumatic Diseases (2019).
[35] Basu, Amrita, and Krithika Kodumudi. "Multimodal approaches to improve immunotherapy in breast cancer." (2020): 161-165.