Professional and Accurate! We are your good partner in biology research.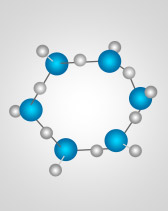 Molecular Biology Product
Besides owning professional R & D team of small molecule antigen synthesis and advanced experimental facilities, we also cooperate with Wuhan University and Huazhong Agricultural University, and employ experienced researchers to be our technical consultants. All of these advantages can ensure all the projects to be finished successfully. CusAb small molecule antigen products include food safety, drug residues, and diagnostic reagents for both human and animal. Each product got in the process of this small molecule antigen synthesis will undergo strict test to ensure that we can provide customer products with the best quality.
Molecular Biology Product
| Product Name | Code | Size |
| --- | --- | --- |
| Aebp1 | CSB-CL723715MO | 10 μg plasmid + 200μl Glycerol |
| GV51_0914 | CSB-CL333053GHL | 10 μg plasmid + 200μl Glycerol |
| HMGA1 cDNA Clone | CSB-CL010545HU3 | 10 μg plasmid + 200μl Glycerol |
| secA cDNA Clone | CSB-CL319897ENV | 10 μg plasmid + 200μl Glycerol |
| SQSTM1 cDNA Clone | CSB-CL723738MO | 10 μg plasmid + 200μl Glycerol |
| EHMT2 | CSB-CL846653HU3 | 10 μg plasmid + 200μl Glycerol |
| CCR8 | CSB-CL004847HU | 10 μg plasmid + 200μl Glycerol |
| NUMB cDNA Clone | CSB-CL016186HU | 10 μg plasmid + 200μl Glycerol |
| THOC1 | CSB-PP853419HU | 100 reactions |
| CHD1 | CSB-PP005325HU | 100 reactions |
| NFKB1 | CSB-PP10354HU | 100 reactions |
| AGO2 | CSB-PP891731HU | 100 reactions |
| FOXP1 | CSB-PP008841HU | 100 reactions |
| AKT1 | CSB-PP15905HU | 100 reactions |
| COBRA1 | CSB-PP03765HU | 100 reactions |
| SMARCA2 | CSB-PP021799HU | 100 reactions |
| SMARCC2 | CSB-PP851527HU | 100 reactions |
| APEX1 | CSB-PP001900HU | 100 reactions |
| ESR1 | CSB-PP11399HU | 100 reactions |
| HIST1H2AG | CSB-PP010389HU | 100 reactions |