Neuroscience
Do you know how you feel the world around you and how you carry out your actions? Do you know how emotions cause people to change their minds? Why do diseases such as depression, mania, schizophrenia and Alzheimer's emerge when the regulation of emotions, thoughts and actions is distorted? Yes, all of this are in the scope of neuroscience research. So what is neuroscience? Why is neuroscience important?
1. What is Neuroscience?
Neuroscience is a multidisciplinary science that combines physiology, anatomy, molecular biology, developmental biology, chemistry, philosophy, computer science, mathematics, linguistics and medicine. The major branches of neuroscience include affective neuroscience, behavioral neuroscience, cognitive neuroscience, developmental neuroscience, molecular and cellular neuroscience, neurophysiology, neurolinguistics and neuroinformatics. In a word, neuroscience is the scientific study of the structure and function of the human brain and nervous system. Neuroscientists study the cellular, functional, behavioral, evolutionary, computational, molecular, cellular, and medical aspects of the nervous system, which contains billions of cells called neurons, or nerve cells (Figure 1).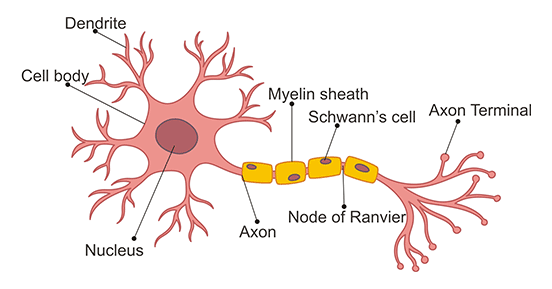 Figure 1. Structure of a Typical Neurron
*This diagram is derived from National Cancer Institute
Currently, one of the great challenges of modern neuroscience is to map out all the networks of cell-to-cell communication—the brain circuits that process all thoughts, feelings, and behaviors. The resulting picture, emerging bit by bit, is known as "the connectome." The ability of the brain to elaborate new connections and neuronal circuits—neuroplasticity—underlies all learning.
2. Why is Neuroscience Important?
The nervous system not only works to produce thoughts, emotions, and behavior, but also controls important body functions, like breathing. Just as computers are hard-wired with electrical connections, the brain is hard-wired with neural connections. These connections link together its various lobes and also link sensory input and motor output with the brain's message centers, allowing information to come in and be sent back out. Actually, one major aim of neuroscience research is to study how this wiring works and what happens when it's damaged.
Moreover, neuroscience affects many human functions, but it also contributes to a better understanding of a wide range of common conditions, such as Down syndrome, autistic spectrum disorders, ADHD, addiction, schizophrenia, brain tumors, Parkinson's disease and immune system disorders.
With the advent of technologies such as membrane clamp electrophysiology, PCR and genome sequencing, there is a greater understanding of the cellular and molecular processes of thought, desire and behavior in the past 50 years. Scientists believes that there will be greater technological advances and more conceptual consensus in the next 50 years. These advances will help answer the question of how the brain's tens of billions of individual neurons work together to produce behavior? What kinds of intracerebral changes lead to disease? What makes the human brain unique?
3. CUSABIO Featured Products Related to Neuroscience
● Protein Products
● Antibody Products