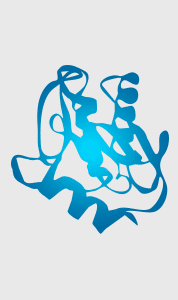 Protein
Over more than 14 years, CUSABIO Protein Expression Platform has established five recombinant expression systems from prokaryotic (E.coli) to eukaryotic (Yeast, mammalian cell and insect baculovirus), and has also built unique in vitro E.coli expression system, which enables us to express transmembrane proteins that are usually quite difficult to express. Furthermore, CUSABIO protein QC department owns a professional technical team, equipped with advanced experimental apparatus, to ensure each protein has a complete COA report and high quality. CUSABIO's purified proteins surpass 90% purity as detected by SDS-PAGE analysis.
We currently have 67 native proteins, 100 small molecule antigens, 640 active proteins, 4400+ recombinant proteins in stock, 8900+ developed recombinant proteins, 13,000+ cDNA clones, 36,000+ transmembrane proteins, 500,000+ semi-customized recombinant proteins, and also could provide risk-free protein expression service and Gene, Oligo Synthesis service. All these products belong to our Protein Product Line.
Why choose us?
CUSABIO protein products are carefully validated under strict QC standards to ensure the performance. If the product does not perform as promised in the manual, just contact us before expiration date for technical support, replacement or refund.
2. Strict QC Process
The quality of our proteins is the cornerstone of our ability to serve our clients. For this reason, we invest tremendous resources in developing proteins, validating their application, managing, controlling and improving quality. Each protein will undergo our standardized quality control process before shipped.
Protein Concentration Detection
Molecular Detection
Purity Detection
Endotoxin Detection
Biological Activity Detection (This procedure is only applied to activity validated proteins)
Sequence AccuracyRead More
3. Customers Testimonials
4. The Characteristics of Five Expression Systems
We have five recombinant expression systems, including Yeast, E. coli, Baculovirus-infected insect cell, Mammalian cell and Cell-free (in vitro E.coli). Different expression systems have various characteristics and are suitable for expressing different proteins, which can satisfy the different experimental requirements of researchers. Here is some introduction to the characteristics of five expression systems which could help you to choose a suitable system.Read More
5. Multiple Tags for Recombinant Protein
We could provide multiple tags for each protein to meet the different needs of different customers. Here we list the possible tag types of each expression system. Please click here to more details.
6. Bulk Order
Capacity

Big fermentation tanks (50L, 500L) allow us to produce protein in large scale. We have successfully completed 100mg, 200mg, 500mg industrial bulk orders.

Order Request

You can use Protein name / Cat No / Alias / Abbreviations / Uniprot No to search your desired protein in the above search bar, which contain millions of proteins, then you can request the quotation through the livechat or send your request to [email protected].

If you can't search the protein of your interest, please complete the online "Customized Protein Request Form", your information will be strictly protected and will not be disclosed to the third party, we will reply you by email within 24 hours.
7. Professional R&D Team
Our company has a R&D team consisted of scientists with Doctorate and Master Degrees. More than 60% of the total number of employees are in tech service team, including 20% PhDs and 40% Masters; Technical elites are from the well-known domestic institutions, with years of experience in the development of proteins.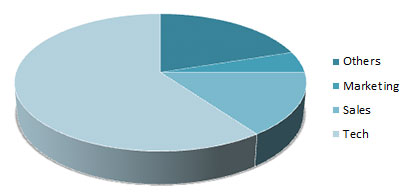 8. Animal-free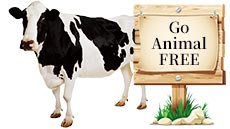 CUSABIO is glad to tell you that we have developed our line of animal-free recombinant proteins, which drastically minimize the variable factors and potential contamination of mammalian pathogens during the production process. These animal-free proteins are produced in animal-free media, and the purification equipment is also animal component free. animal-free recombinant proteins are worth being owned!
9. Good Manufacturing Practices (GMP)-grade Proteins
4000㎡ Research Labs
2000㎡ GMP-level Production Workshop

10. The Number of New Products
Our Protein Expression Platform has established five recombinant expression systems from prokaryotic to eukaryotic, and has also built cell-free expression system. We also set up a special and independent protein quality control department, which is in accordance with the quality standard of international protein market, to detect protein's purity, activity, endotoxin level, etc. With our professional R&D team, we can develop and produce more than 2700 proteins each year.

11. Multiple Delivery Form
Liquid Form

The default delivery form is liquid form. If the customer has demand for lyophilized form, please remark this requirement when placing order.

Lyophilized Powder

Relatively speaking, the lyophilized form will be more stable than the liquid form, and the shelf life will be longer. But lyophilization may have damage to protein structure, and may affect activity of some proteins.
Additional services
1. Tag Removal Service
If you need to remove the tag, please communicate with us in advance, otherwise, we won't remove the tag.
Not all protein tags can be removed as some proteins will be very unstable after tag removal.
If we succeed in removing the tag, we will charge for certain extra cost.
If we fail in removing the tag, we won't charge for any extra cost.
Generally, the delivery time will be extended for 2-3 days.
2. Western Blot Service
We could offer Western Blot service for tag antibody free of charge. If customer has demand, please provide this this information when placing the order.
Generally, the delivery time will be extended for 2-3 days.
WB detection result will be shown in COA.