Globally, nearly 400 million people worldwide are obese and 19.3 million patients have been diagnosed of cancer, according to the statistics of World Health Organization. Each year, tens of thousands of people suffer from tumor-induced Cancer-Related Anorexia/Cachexia Syndrome (CACS). However, there is no guidelines for the treatment of cancer cachexia. In October 2017, scientists first identified the GFRAL as the receptor for GDF-15 and demonstrated that the GFRAL/GDF-15-mediated signaling pathway reduces the body's food intake, which in turn can improve metabolism-associated diseases. Intriguingly, recent studies suggested that GFRAL may be a target for the treatment of cachexia in tumor patients. GFRAL as an emerging potential target is expected to provide inspiration for intervention in obesity or CACS. So, how's the signaling pathways mediated by GFRAL and its ligand? What diseases are GFRAL associated with and what is the potential value of GFRAL targeted therapy? Today, let's find out.
1. What's the Structure and Expression of GFRAL?
The GDNF-family receptor α-like, GFRAL (also known as GRAL) belongs to the Glial Cell Line Derived Neurotrophic Factor (GDNF) family of α-like receptor. The GFRAL gene is localized on human chromosome 6, contains nine exons. GFRAL is a type I transmembrane protein with a molecular masses of approximately 44 kDa [1]. As shown in Figure 1, the full-length GFRAL protein consists of 395 amino acid residues; 20-30 hydrophobic amino acids at the C-terminus; a signal peptide present at the N-terminus. GFRAL protein is anchored to the cell membrane by glycosylphosphatidylinositol (GPI) [1-3]. As a single transmembrane protein, GFRAL has a short structural domain located within the cell and lacks the ability to transduce signals into the cell. Existing studies have found that the hydrophobic pocket specific to GFRAL mediates the interaction between GFRAL and the specific ligand GDF-15 [1-3]. After GFRAL receptor binding to its ligand, with the assistance of the tyrosine kinase co-receptor RET, GFRAL/GDF-15/RET complex could mediate the downstream signaling, thus exerting biological functions.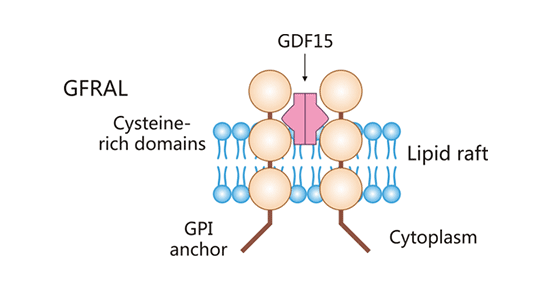 Figure 1. Schematic diagram of the GFRAL structure
*The figure was derived from Annual Review of Physiology publication [1]
GFRAL is restrictedly expressed on neuronal cells in the last region of the mouse brainstem as well as in the nucleus of the solitary fasciculus. The highest expression of GFRAL is restricted to the brain in the posterior region of the brainstem. A growing body of data suggests that activation of GFRAL regulates metabolism to affect body weight and blood glucose. It would be useful in the treatment of severe obesity, type 2 diabetes, and anorexia/malignant disease [4]. Recent studies have shown that GFRAL-mediated signaling mechanisms are associated with cancer. GFRAL may be served as a biomarker for the initial stages of potential lesions of many diseases.
2. What's the Ligand for GFRAL?
GFRAL has recently been identified as a receptor for the GDF-15 ligand. The two have a high affinity for binding specifically to mediate the biological effects that control energy intake and regulate energy metabolism. GDF-15 is a member of the transforming growth factor β (TGF-β) superfamily. GDF-15 was originally found in activated macrophages and is also known as macrophage inhibitory cytokine-1 (MIC-1) [5]. Under physiological conditions, GDF-15 is not expressed or is expressed in small amounts in tissues other than placental tissue. However, in pathological conditions, GDF-15 acts as a stress-responsive cytokine that is highly expressed in a variety of diseases and is associated with many biological processes and disorders, including obesity, cardiovascular disease, inflammatory responses, autoimmune diseases, and cancer [6].
Earlier, the biological function of GDF-15 was limited by the lack of its defined receptor. Surprisingly, the discovery of the receptor GFRAL has provided new ideas for the treatment of metabolism-related diseases such as obesity. It has been suggested that GFRAL acts together with GDF-15 to improve obesity. Successive experiments have shown that GFRAL and GDF-15 can bind to the receptor tyrosine kinase RET on the surface of neurons to form a complex. The GFRAL/GDF-15/RET complex activates the body's energy metabolic pathways and participate in many physiological processes [4-6].
3. How's the GFRAL-Mediated Signaling Pathway?
GFRAL activates GDF-15 activity by binding GDF-15. GFRAL/GDF-15 then binds RET, which mediates downstream pathways. Namely, GDF-15 induces a number of complex intracellular signaling pathways. At present, the role and understanding of the physiological functions of the GFRAL/GDF-15 or GFRAL/GDF-15/RET axis in human diseases is still in its infancy and many key questions remain unanswered by researchers.
The available evidence has clarified that the GFRAL/GDF-15 activation relies on binding to RET to form trimers, which in turn transduce the signaling pathway. However, the specific mechanism of GFRAL/GDF-15/RET signaling transduction and further physiological roles remain to be determined. As denoted in Figure 2, the integrated stress response (ISR) induces overexpression of GDF-15 in humans and mice, which binds to GFRAL produced in the hindbrain stem and RET in the circulation to form trimers [1]. The formed trimer activates multiple downstream pathways that exert biological effects in different tissues and organs. In whatever way, identifying these roles will provide further insights into the mechanisms of action of the GFRAL/GDF-15/RET axis in human disease.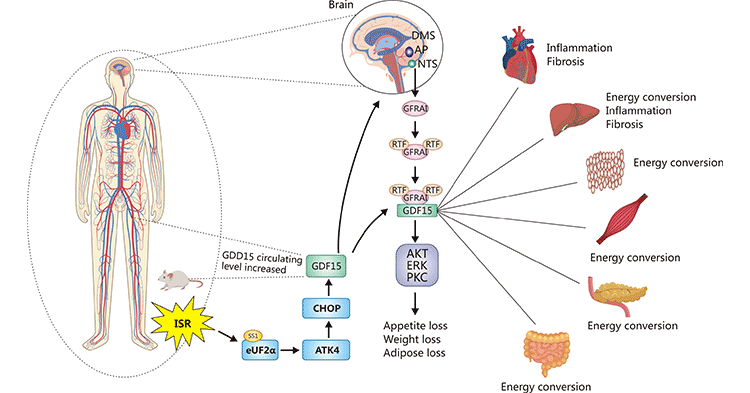 Figure 2. GFRAL/GDF-15 signaling pathway
*The figure was derived from Annual Review of Physiology publication [1]
4. The Roles of GFRAL in Obesity and Other Diseases
Albeit the complex mechanism between GFRAL and the ligand GDF-15 is not yet clear, an increasing number of studies have found that GFRAL binds specifically to GDF-15, forming a GDF-15/GFRAL/RET complex. The complex activates intracellular signaling pathways, involving in regulating metabolism to take effect on body weight and blood glucose. At present, GFRAL has been found to be associated with obesity [7], diabetes [8], and CACS [9] or other diseases.
We know that obesity is a metabolic disease caused by the accumulation of body fat due to excess nutrients, which usually attributes to a range of diseases such as diabetes and heart disease. Some researchers have analyzed the effect of GDF-15 on mouse feeding. Experiments with GFRAL knockout mice and normal experimental mice suggested that knockout GFRAL with or without GFRAL did not significantly affect the feeding and body weight of mice in the absence of GDF-15 stimulation. In contrast, wild-type mice carrying the GFRAL gene showed significantly lower feeding and body weight when under GDF-15 stimulation. The experiments confirmed that the effect of GFRAL on obesity is mediated by GDF-15, which could demonstrate that GFRAL also plays a pivotal role in obesity and energy metabolism [10].
Furthermore, in wild-type mice, metformin oral increased circulating GDF-15 and prevented weight gain induced by a high-fat diet in wild-type mice, but did not work in mice lacking GDF-15 or its receptor GFRAL. And in obese mice on a high-fat diet, the weight-reducing effects of metformin were reversed by antibodies to the GFRAL antagonist [10, 11]. It suggests that GDF-15 binding to GFRAL can activate the downstream energy metabolic signaling pathway and act to increase metabolic levels and reduce body weight. Therefore, studies targeting the mechanism of interaction between GDF-15 and GFRAL are expected to provide more possibilities for obesity treatment.
Recent studies have found that activation of the GFRAL/GDF-15/RET signaling pathway can cause nausea and vomiting, which in turn can induce anorexia. Experiments in shrews and rats have found that GDF-15/GFRAL signaling, via exogenous administration of GDF-15, can cause vomiting and nausea prior to the onset of anorexia [12]. Other studies have analyzed that "nutritional stress" caused by persistent overnutrition leads to elevated levels of circulating GDF-15, which sends distasteful endocrine signals to the brain [13].
The GFRAL/GDF-15 pathway also has potential in cancer-associated anorexia or cachexia syndrome (CACS), as well as in cancer. On the one hand, CACS refers to uncontrollable weight loss in tumor patients. The symptoms include anorexia, weight loss due to loss of muscle mass and adipose tissue. Increasing the weight of tumor patients might significantly improve their survival. Researchers found that GFRAL receptor antagonist monoclonal antibody inhibited GDF-15-induced signaling in cells co-expressing RET and GFRAL. In a mouse model, this antibody administration prevented tumor-induced weight loss [14]. On the other hand, the GDF-15/GFRAL pathway is associated with tumors. For example, in pancreatic cancer cells, it has been shown that pancreatic ductal adenocarcinoma cells are able to autocrine the differentiation growth factor GDF-15. GDF-15 could then interact with GFRAL receptor to promote proliferation, metastasis, and invasive ability of tumor cells [15]. Apparently, the specific role of GDF-15/GFRAL in tumors is still not elucidated. On the downside, some studies suggested that GDF-15/GFRA may inhibit tumors in the early stage of tumors; on the plus side, GDF-15/GFRA may promote tumors in the middle and late stage of tumors [1]. The data implied that the regulation of GFRAL in tumors may have a dual role in cancer. Therefore, the mechanism and therapeutic role of GFRAL/GDF-15 in diseases needs to be studied more deeply and precisely.
5. Prospects for GFRAL Targeted Clinical Applications
With the discovery of GFRAL as a receptor for GDF-15, their roles in obesity and cancer have also been gradually revealed. A large body of evidence suggested that GFRAL and GDF-15 play an important role in the pathological diseases, especially obesity. Currently, GFRAL and GDF-15 are becoming important biomarkers for the diagnosis, treatment, and efficacy assessment in many disease such as obesity, anorexia, and cancer. Besides, GFRAL/GDF-15 signaling pathway is a natural stress pathway that exists in the human body and has a high safety profile. Moreover, accumulating studies implied that GFRAL/GDF-15 is likely to be actively involved in the development of nausea, vomiting, and cachexia syndromes or more other serious systemic diseases.
GFRAL as a new potential target, there is currently no clinical drugs that target GFRAL, but several drugs targeting GDF-15 are already in the clinical stage. In any case, the important role of GFRAL in metabolism will shed new light on future research and the possibility of treating metabolism-related diseases, but the specified roles of GFRAL need to be further explored. Many studies have been reported on the GFRAL/GDF-15 signaling pathway, but the mechanisms in different diseases are as yet undecided. Therefore, before GFRAL can be used for the diagnosis and treatment of metabolic syndrome, the role of GFRAL/GDF-15 signaling pathway in metabolic disorders needs to be further refined. Taken together, it will lead to further researches on therapeutic measures that target GFRAL with a balance of safety and efficacy.
References
[1] Breit, Samuel N., David A. Brown, and Vicky Wang-Wei Tsai. "The GDF15-GFRAL pathway in health and metabolic disease: friend or foe?." Annual Review of Physiology 83 (2021): 127-151.
[2] Zhao, Zhiping, et al. "Upregulated GDF-15 expression facilitates pancreatic ductal adenocarcinoma progression through orphan receptor GFRAL." Aging (Albany NY) 12.22 (2020): 22564.
[3] Wischhusen, Jörg, Ignacio Melero, and Wolf Herman Fridman. "Growth/differentiation factor-15 (GDF-15): from biomarker to novel targetable immune checkpoint." Frontiers in Immunology 11 (2020): 951.
[4] Chang, Joon Young, et al. "The Role of Growth Differentiation Factor 15 in Energy Metabolism." Diabetes & Metabolism Journal 44.3 (2020): 363-371.
[5] Kempf, Tibor, et al. "GDF-15 is an inhibitor of leukocyte integrin activation required for survival after myocardial infarction in mice." Nature medicine 17.5 (2011): 581-588.
[6] Strelau, J., et al. "GDF-15/MIC-1 a novel member of the TGF-ß superfamily." Advances in Research on Neurodegeneration (2000): 273-276.
[7] Mullican, Shannon E., and Shamina M. Rangwala. "Uniting GDF15 and GFRAL: therapeutic opportunities in obesity and beyond. "Trends in Endocrinology & amp; Metabolism 29.8 (2018): 560-570.
[8] Tsai, Vicky Wang-Wei, et al. "GDF15 mediates adiposity resistance through actions on GFRAL neurons in the hindbrain AP/NTS. "International Journal of Obesity 43.12 (2019): 2370-2380.
[9] Assadi, Artin, Azadeh Zahabi, and Robert A. Hart. "GDF15, an update of the physiological and pathological roles it plays: a review. "Pflügers Archiv- European Journal of Physiology (2020): 1-12.
[10] Tsai, Vicky WW, et al. "The MIC-1/GDF15-GFRAL pathway in energy homeostasis: implications for obesity, cachexia, and other associated diseases." cell metabolism 28.3 (2018): 353-368.
[11] Coll, Anthony P., et al. "GDF15 mediates the effects of metformin on body weight and energy balance." nature 578.7795 (2020): 444-448.
[12] Rochette, Luc, et al. "Insights into mechanisms of GDF15 and receptor GFRAL: therapeutic targets." Trends in Endocrinology & Metabolism (2020).
[13] Ahmed, Darakhshan Sohail, et al. "GDF15/GFRAL Pathway as a Metabolic Signature for Cachexia in Patients with Cancer." journal of Cancer 12.4 (2021): 1125.
[14] Suriben, Rowena, et al. "Antibody-mediated inhibition of GDF15-GFRAL activity reverses cancer cachexia in mice." nature medicine 26.8 ( 2020): 1264-1270.
[15] Zhao, Zhiping, et al. "Upregulated GDF-15 expression facilitates pancreatic ductal adenocarcinoma progression through orphan receptor GFRAL." Aging (Albany NY) 12.22 (2020): 22564.