ALK plays a major role in the development of the central and peripheral nervous systems. ALK promotes apoptosis in the absence of ligand binding and inhibits apoptosis in the presence of ligand binding (or ALK fusion protein). ALK abnormality is an important factor for the occurrence and development of tumors. Its abnormality mainly includes gene fusion, gene mutation, gene amplification and protein expression increase, among which gene fusion is the most common. ALK abnormality occurs in lymphoma, neuroblastoma, non-small cell lung cancer (NSCLC) and other tumors, and is the oncogenic driver gene of tumors.
3. ALK Gene Rearrangement and Tumor
ALK gene recombination can be used as a tumor driver [5]. ALK induces the formation of malignant tumor phenotypes by promoting the activation of downstream signaling pathways and the proliferation of tumor cells. ALK gene recombination may be caused by double-stranded DNA break and abnormal DNA terminal connection [6]. In general, different ALK fusion genes show differences in tumor transformation and tumorigenesis potential [7].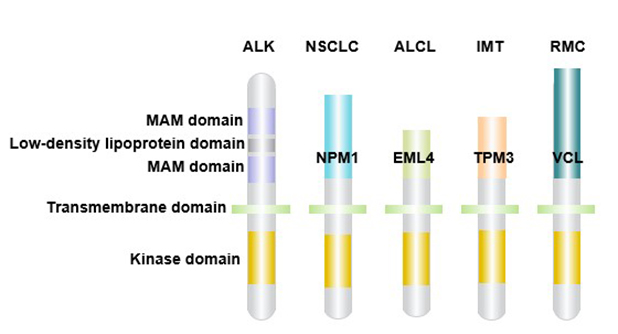 Figure 3 ALK gene rearrangement and cancer
3.1 Anaplastic Large Cell Lymphoma (ALCL)
ALCL is a type of malignant T-cell lymphoma expressing CD30. In most cases of ALCL, ALK is activated by rearrangement of chromosomes. NPM1-ALK is the most common translocation in ALCL, which is found in 75% ~ 80% of ALK-positive ALCL patients, followed by TPM3-ALK, which is found in 12% ~ 18% of ALCL patients. Other fusion proteins (TFG-ALK, CLTC1-ALK and ATIC-ALK) appeared less frequently.
3.2 ALK Positive Non-Small Cell Lung Cancer (NSCLC)
Lung cancer is one of the most common malignant tumors in the world, with the mortality ranking the first among all malignant tumors, 85% of which are non-small cell lung cancer (NSCLC).
The ALK gene fusion mutation is a common driver gene for non-small cell lung cancer (NSCLC).Studies have shown that EML4-ALK fusion gene variation exists in non-small cell lung cancer (NSCLC) [8]. EML4-ALK positive patients are mostly young people, and most of them are male patients. Patients who do not smoke or have a history of light smoking have a significantly higher positive rate than smokers [9].
At present, more than ten different EML4-ALK variants have been found in NSCLC, and other ALK-fused proteins, including SEC31A-ALK, HIP1-ALK, KIF5B-ALK and KLC1-ALK, are not common in lung cancer.
3.3 Inflammatory Myofibroblastic Tumors (IMTs)
Inflammatory myofibroblastic tumors (IMTs) are soft tissue stromal tumors. The TPM3/TPM4-ALK fusion gene is present in IMTs. Other genes fused to ALK (including TPM4, CLTC, CARS, and RANBP2) have a lower incidence in IMTs.
3.4 Neuroblastoma (NB)
Neuroblastoma is the most common extracranial solid tumor in infants and young children. It has a high degree of malignancy and is difficult to treat.
ALK is a susceptibility gene for clustering and sporadic NB, and participates in the pathogenesis of NB in both point mutation and amplification. Mutations in the ALK gene may be one of the factors in the poor prognosis of NB.
3.5 Other Rare ALK Positive Tumors
Recent studies have found that ALK abnormalities are also present in some common solid tumors.The study found that EML4-ALK gene fusion exists in both breast cancer and colon cancer [10].
Studies have reported multiple ALK fusions in patients with thyroid cancer (including EML4-ALK, GFPT1-ALK, TFG-ALK, and STRNALK) [11]. At the same time, chimeric ALK protein expression was also found in thyroid cancer patients, and downstream AKT and ERK pathways were activated.
References
[1] Schlessinger J. Cell signaling by receptor tyrosine kinases [J]. Cell, 2000, 141(7): 1117.
[2] Morris S W, Kirstein M N, Valentine M B, et al. Fusion of a kinase gene, ALK, to a nucleolar protein gene, NPM, in non-Hodgkin's lymphoma [J]. Science, 1994,263(5151): 1281-1284.
[3] Li R, Morris S W. Development of anaplastic lymphoma kinase (ALK) small-molecule inhibitors for cancer therapy [J]. Medicinal Research Reviews, 2010, 28(3): 372-412.
[4] Stoica G E, Kuo A, Powers C, et al. Midkine Binds to Anaplastic Lymphoma Kinase (ALK) and Acts as a Growth Factor for Different Cell Types [J]. Journal of Biological Chemistry, 2002, 277(39): 35990-35998.
[5] Chen Z, Sasaki T, Tan X, et al. Inhibition of ALK, PI3K/MEK, and HSP90 in murine lung adenocarcinoma induced by EML4-ALK fusion oncogene [J]. Cancer research, 2010, 70(23): 9827-9836.
[6] Bunting S F, Nussenzweig A. End-joining, translocations and cancer [J]. Nature Reviews Cancer, 2013, 13(7): 443-54.
[7] Bridge J A, Kanamori M, Ma Z, et al. Fusion of the ALK Gene to the Clathrin Heavy Chain Gene, CLTC, in Inflammatory Myofibroblastic Tumor [J]. American Journal of Pathology, 2001, 159(2): 411-415.
[8] Soda M, Choi Y L, Enomoto M, et al. Identification of the transforming EML4-ALK fusion gene in non-small-cell lung cancer [J]. NATURE, 2007, 448(7153): 561-566.
[9] Kwak E L, Bang Y J, Camidge D R, et al. Anaplastic Lymphoma Kinase Inhibition in Non-Small-Cell Lung Cancer [J]. New England Journal of Medicine, 2010, 363(18): 1693-1703.
[10] Lin E, Li L, Guan Y, et al. Exon Array Profiling Detects EML4-ALK Fusion in Breast, Colorectal, and Non-Small Cell Lung Cancers [J]. Molecular Cancer Research, 2009, 7(9): 1466-1476.
[11] Kelly L M, Barila G, Liu P, et al. Identification of the transforming STRN-ALK fusion as a potential therapeutic target in the aggressive forms of thyroid cancer [J]. Proceedings of the National Academy of Sciences, 2014, 111(11): 4233-4238.
[12] Osajima-Hakomori Y, Miyake I, Ohira M, et al. Biological Role of Anaplastic Lymphoma Kinase in Neuroblastoma [J]. American Journal of Pathology, 2005, 167(1): 0-222.
[13] Salido M, Pijuan L, Martínez-Avilés L, et al. Increased ALK Gene Copy Number and Amplification are Frequent in Non-small Cell Lung Cancer [J]. Journal of Thoracic Oncology, 2011, 6(1): 21-27.
[14] Rusthoven C G, Doebele R C. Management of Brain Metastases in ALK-Positive Non-Small-Cell Lung Cancer [J]. Journal of Clinical Oncology, 2016: JCO.2016.67.2410.
[15] Minca E C, Portier B P, Wang Z, et al. ALK Status Testing in Non-Small Cell Lung Carcinoma [J]. The Journal of Molecular Diagnostics, 2013, 15(3): 341-346.
[16] Friboulet L, Li N, Katayama R, et al. The ALK Inhibitor Ceritinib Overcomes Crizotinib Resistance in Non-Small Cell Lung Cancer [J]. Cancer Discovery, 2014, 4(6): 662-673.
[17] Kodama T, Tsukaguchi T, Yoshida M, et al. Selective ALK inhibitor alectinib with potent antitumor activity in models of crizotinib resistance [J]. Cancer Letters, 2014, 351(2): 215-221.
[18] Drilon A, Siena S, Ou S H I, et al. Safety and Antitumor Activity of the Multi-Targeted Pan-TRK, ROS1, and ALK Inhibitor Entrectinib (RXDX-101): Combined Results from Two Phase 1 Trials (ALKA-372-001 and STARTRK-1) [J]. Cancer Discovery, 2017, 7(4): CD-16-1237.
[19]Sang J, Acquaviva J, Friedland J C, et al. Targeted Inhibition of the Molecular Chaperone Hsp90 Overcomes ALK Inhibitor Resistance in Non-Small Cell Lung Cancer [J]. Cancer Discovery, 2013, 3(4): 430-443.
[20] Doebele R C, Pilling A B, Aisner D L, et al. Mechanisms of Resistance to Crizotinib in Patients with ALK Gene Rearranged Non–Small Cell Lung Cancer [J]. Clinical Cancer Research, 2014, 15(2): 133-135.
[21] Kim H R, Kim W S, Choi Y J, et al. Epithelial-mesenchymal transition leads to crizotinib resistance in H2228 lung cancer cells with EML4-ALK translocation [J]. Molecular Oncology, 2013, 7(6): 1093-1102.
[22] Katayama R, Sakashita T, Yanagitani N, et al. P-glycoprotein Mediates Ceritinib Resistance in Anaplastic Lymphoma Kinase-rearranged Non-small Cell Lung Cancer [J]. EBioMedicine, 2015, 3(C): 54-66.
[23] Remon J, Besse B. Immune checkpoint inhibitors in first-line therapy of advanced non-small cell lung cancer [J]. Current Opinion in Oncology, 2017, 29(2): 1.