TNF (Tumor Necrosis Factor), a type II transmembrane protein, is a 34kDa multifunctional cytokine with effects on lipid metabolism, coagulation, insulin resistance, and endothelial function. Connecting a wide variety of cell types, TNF constitutes itself a central player in the multi-faceted tumor microenvironment [1]. If you want to know more information about TNF super family, please click here.
Members of the TNFR (TNF Receptor) super family can send both survival and death signals to cells. In another word, TNF can exert both tumor-promoting and -suppressing roles, and those distinct effects are transmitted by two receptors, TNF receptor 1 (TNFR1) andTNF receptor 2 (TNFR2) [2] [3] [4] [5]. TNF family members play important roles in various physiological and pathological processes, including cell proliferation, differentiation, apoptosis, and modulation of immune responses and induction of inflammation. Here, we focus on the different TNF signaling pathway by combining with TNFR1 and TNFR2 respectively.
1. TNF Signaling Pathway
TNF (Tumor Necrosis Factor), also known as TNFα, is a cytokine that can directly kill tumor cells without obvious cytotoxicity to normal cells and is a cell signaling protein involved in systemic inflammation and is one of the cytokines that make up the acute phase reaction. It is produced chiefly by activated macrophages, although it can be produced by many other cell types such as CD4+ lymphocytes, NK cells, neutrophils, mast cells, eosinophils, and neurons.
TNF acts through two receptors, TNFR1 and TNFR2. Both TNF receptor 1 and TNFR2 are type I transmembrane receptors. TNFR1 is expressed in most tissues, and can be fully activated by both the membrane-bound and soluble trimeric forms of TNF, whereas TNFR2 is found typically in cells of the immune system, and respond to the membrane-bound form of the TNF homotrimer [6] [7].
TNFR1 and TNFR2 both have a characteristic extracellular domain, a transmembrane segment, and intracellular domain. The extracellular TNF-binding domains of them are characterized by a cysteine-rich motif that is repeated two to six times and are active as homodimers but intriguingly do not form TNFR1/TNFR2 heterodimers [8]. But they differ from intracellular domains. Most critical for the diverse biological effects of the two receptor subtypes is the lack of the intracellular death domain in TNFR2. TNFR1 is expressed by all human tissues and is the major signaling receptor for TNF-Alpha. TNFR2 is mostly expressed in immune cells and mediates limited biological responses. Moreover, TNFR2 binds both TNF-Alpha and TNF-Beta. Click here to view complete TNF signaling pathway diagram and targets.
1.1 TNF-TNFR1 Signaling Pathway
Tumor necrosis factor (TNF) is widely accepted as a tumor-suppressive cytokine via TNF receptor 1 (TNFR1) [9]. TNFR1, also known as tumor necrosis factor receptor superfamily member 1A (TNFRSF1A) and CD120a, is a ubiquitous membrane receptor that binds TNF. A larger amount of research have revealed that TNF-R1 initiates the majority of TNF's biological activities. Upon TNF bind with TNFR1, a series of intracellular events are trigged, which ultimately result in the activation of two major transcription factors, Nuclear Factor КB (NF-КB) and c-Jun. As shown in the figure 1.
The initial step in TNF-TNFR1 signaling involves the engagement of TNF with its cognate receptor TNF-R1 to form TNF trimer and the release of the inhibitory protein silencer of death domains (SODD) from TNF-R1's intracellular domain (ICD). Subsequently, a receptor-proximal complex containing the important adaptor proteins TNF receptor–associated death domain (TRADD), TNF-R–associated factor 2 (TRAF2), receptor-interacting protein (RIP), and Fas-associated death domain (FADD) is formed. Note that the resulting aggregated TNFR1-ICD is recognized by the adaptor protein TRADD, and then TRADD recruits additional adaptor proteins FADD, TRAF2 and RIP.
These latter proteins (FADD, TRAF2 and RIP) recruit key enzymes to TNFR1 that are responsible for initiating signaling events. For instance, caspase8 is recruited by FADD to the TNFR1 complex and activated by self-cleavage. Then activated caspase8 initiates a protease cascade that causes to apoptosis. TRAF2 recruits cellular inhibitor of apoptosis protein1 (cIAP1) and cIAP2 which also have ubiquitin protein ligase activity. Additionally, the protein kinase RIP is critical to the functioning of a third arm of the TNF signaling network, the activation of the transcription factor NF- кB. However, the enzymatic activity of RIP is not required for TNF-induced activation of NF-кB [10].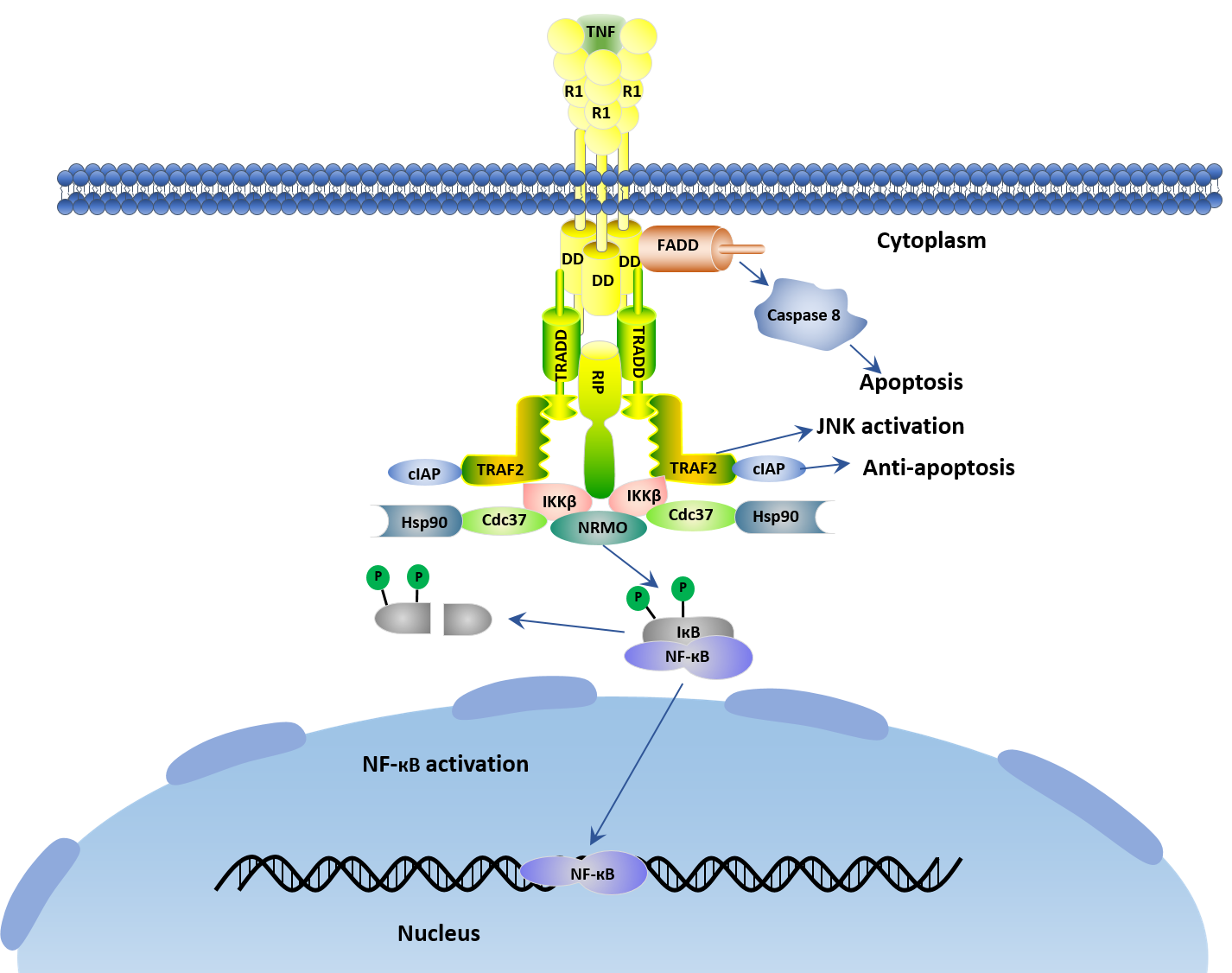 Figure 1. TNF-TNFR1 signal transduction pathway
1.2 TNF-TNFR2 Signaling Pathway
Several studies have revealed that TNF has two forms in cells. One is as a membrane-bound form with relative molecular weight 26 kDa primarily named mTNFα. It can be processed into 17 kDa soluble TNFα (sTNFα) through the action of the matrix metalloproteinase called TNFα converting enzyme (TACE) [11] [12]. Another is sTNFα, which circulates throughout the body and confers TNFα with its potent endocrine function, far away from the site of its synthesis. Both sTNFα and mTNFα are active as non-covalently bonded homotrimers [13].
As mentioned above, unlike TNFR1, TNFR2 is restricted to thymic T lymphocytes, endothelial cells, microglia, and oligodendrocytes, and can only be fully initiated by mTNFα. Once mTNFα binds to TNFR2, the combination is too stable to dissociate. Additionally, TNFR2 lacks the death domain. The activation of TNFR2 recruits TNFR-associated factor 2 (TRAF2) that mainly promotes cell proliferation and survival. Recently, several studies have demonstrated that TNFR2 promotes a remarkable degree of cell activation, migration, and proliferation.
As shown in figure 2, when TNF binds to TNFR2, the intracellular domains recruit existing cytoplasmic TRAF2–cIAP1–cIAP2 complexes. cIAP has ubiquitin-ligase activity and can inhibit caspases and other apoptosis-inducing factors, resulting in the initiation of both canonical and non-canonical NF-κB activation. The interaction of TNF with TNFR2 also activates the reciprocal PI3K/Akt signaling pathway. This pathway not only maintains survival and enhances proliferation but also recruits Etk and forms the TNFR2–Etk–VEGFR2 (vascular endothelial growth factor receptor 2) complex which participates in cell adhesion, migration, survival, and proliferation. If you want to know more information about TNF-TNFR2 signaling pathway, please click here to view the full text.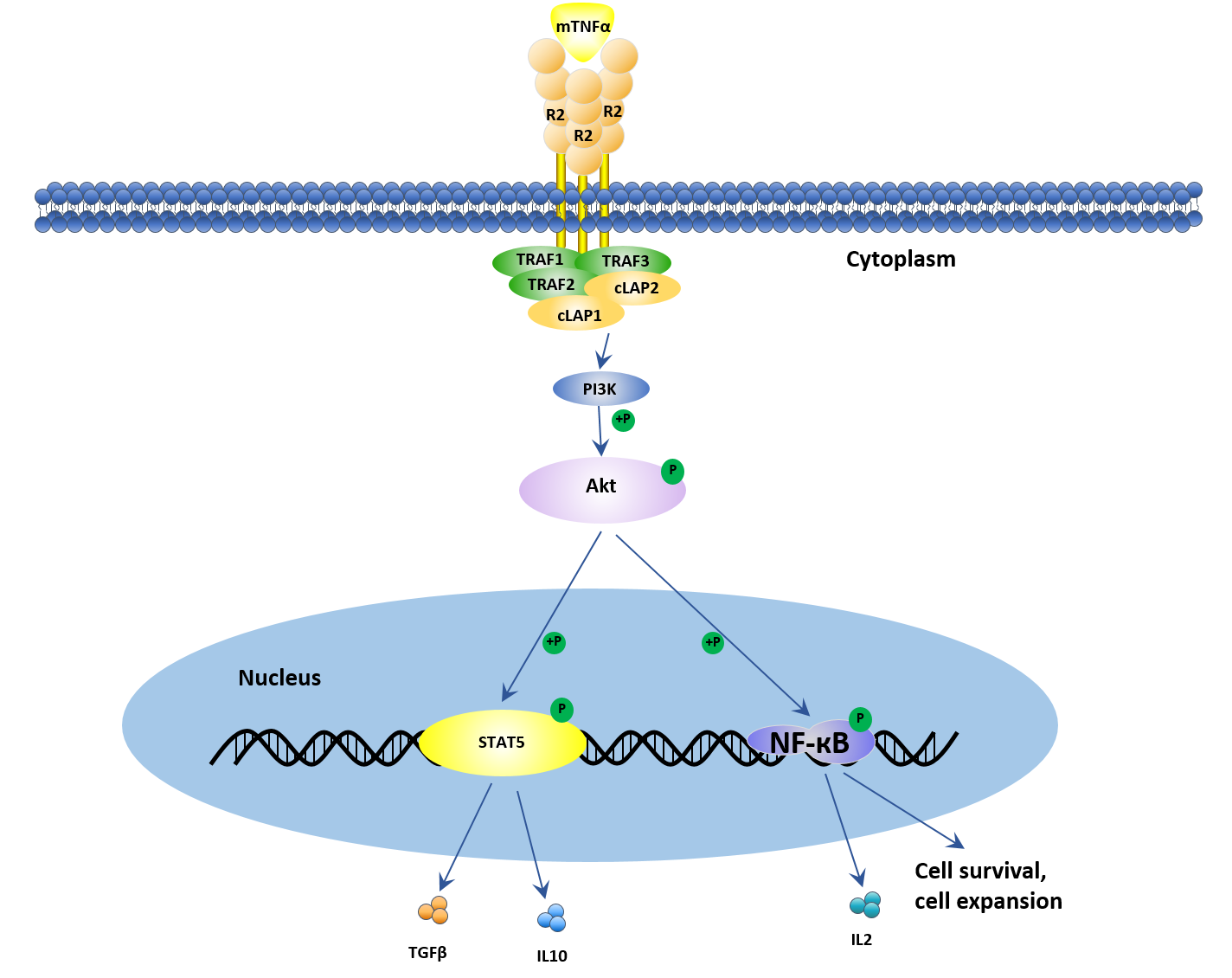 Figure 2. TNF-TNFR2 signal transduction pathway
All in all, TNFR2 is not only expressed on some tumor cells but also on suppressive immune cells, including regulatory T cells and myeloid-derived suppressor cells. In contrast to TNFR1, TNFR2 diverts the tumor-inhibiting TNF into a tumor-advocating factor. TNFR2 directly promotes the proliferation of some kinds of tumor cells.
2. TNFR1/TNFR2 Signaling in Allergy
As is known to all, TNF is a major mediator of apoptosis as well as inflammation and immunity, moreover, it has been implicated in the pathogenesis of a wide spectrum of human diseases, including sepsis, diabetes, cancer, osteoporosis, multiple sclerosis, rheumatoid arthritis, and inflammatory bowel diseases. But, as you know, TNF exerts its function via two different type I transmembrane receptors, TNFR1 and TNFR2. Hence, TNFR1 and TNFR2 are crucial factors of TNF signaling pathway. As described in the TNF signaling pathway, although binding of TNF to its distinct receptors generally activates the same major signaling pathways (NFκB and MAPK), the distinct structure and motifs of TNFR1 and TNFR2 result in entirely different functional consequences. In this section, allergy, as an example, we illustrate the different role of TNFR1 and TNFR2 in allergy.
2.1 Pro-inflammatory TNF-TNFR1 Signaling in Allergy
TNFR1, as mentioned before, bears the death domain, which recruits several death signaling proteins such as TRADD, FADD and TRAF1 to induce inflammation and apoptosis. In the context of apoptosis, TNF-TNFR1 axis signals exerts its function by caspase3 and caspase8, and is mainly responsible for the host defense of pathogen and anti-tumoral activities [14] [15]. The impaired regulation of this TNF receptor can cause autoimmune diseases, cancer, chronic infections and allergy.
In allergic diseases, emerging evidence has suggested that elevated levels of TNF trigger inflammatory cascade through TNFR1. For instance, Maillet et al. have shown that in a murine model, sTNFα, a primary driver of allergic airway inflammation, can be effectively attenuated by neutralization of sTNFα. Increased expression of TNFR1 play a crucial role in allergic inflammation via the recruitment of eosinophils, neutrophils and other lymphocytes [16]. Surprisingly, one study confirms anti-apoptotic effects of TNFR1 by enhanced eosinophil survival in asthma, which is contradictory to its known regulation, given the existing cross talk between NFκb and another pathway called c-jun-N-terminal kinase (JNK) pathway.
2.2 TNF-TNFR2 Signaling in Allergy
In allergy, as Li XM, et al. have demonstrated in research, abnormal TNF-TNFR2 signaling promotes the polarization of Th2 and Th17 cells, then aggravating the allergy manifestations [17]. Additionally, this conclusion was further supported by a study showing that TNFR2-KO mice displayed an increased eosinophilic inflammation, one of the most common allergic manifestations. Compared with wild type mice, TNFR1-KO mice had a weaker response [16]. However, although TNFR2 promotes cell survival, this receptor signaling also protect inflammatory cells in diseases including eosinophils, thus maintain disease progression. Furthermore, TNFR2 signaling on natural killer (NK) cells help to induce Th2 sensitization toward inhaled allergen.
Distinct functions of TNF and its receptor led to the prospective of selectively targeting TNFR1 to inhibit apoptosis, and TNFR2 to induce cell survival. This approach intends to achieve homeostasis in various autoimmune and inflammatory diseases including allergy. These disorders are primarily associated with defects in TNF signaling through TNFR2.
3. The Clinical application of TNF
TNF has been considered as an anti-cancer agent since its discovery two decades ago. TNF is involved in autoimmune and immune-mediated disorders such as rheumatoid arthritis, ankylosing spondylitis, inflammatory bowel disease, psoriasis, hidradenitis suppurativa and refractory asthma. Currently, TNF inhibitors are a series of pharmaceutical drugs that suppresses the physiologic response to tumor necrosis factor (TNF), which is part of the inflammatory response. They may be used in several TNF related diseases treatment. However, there are some side effects of TNF inhibitors. Among of them, the important side effects of TNF inhibitors include lymphomas, infections (especially reactivation of latent tuberculosis), congestive heart failure, demyelinating disease, a lupus-like syndrome, induction of auto-antibodies, injection site reactions, and systemic side effects.
Recently, for its ubiquitous receptor TNFR1, one study has compared the therapeutic effects of the TNFR1-specific antibody (DMS5540) with etanercept in the CIA model. The results of them show comparable suppression to disease progression. One difference noticed is that etanercept administration increased effector T-cell activity, specifically in joints undergoing remission. This was not observed in mice treated with DMS5540. These findings suggest that the immune regulatory function of TNFR2 is masked by traditional TNF inhibitors, like etanercept. It proves the hypothesis that selective targeting of TNFR1 not only inhibits autoimmune responses but also enhances Treg activity, making it a better choice for TNF therapy over standard TNF inhibitors [18].
References
[1] Ham B, Fernandez MC, et al. The diverse roles of the TNF axis in cancer progression and metastasis [J]. Trends Cancer Res. 2016, 11:1–27.
[2] Brenner D, Blaser H, et al. Regulation of tumour necrosis factor signal-ling: live or let die [J]. Nat Rev Immunol. 2015, 15:362–74.
[3] Kuprash DV, Qin Z, et al. Ablation of TNF or lymphotoxin signaling and the frequency of spontaneous tumors in p53-deficient mice [J]. Cancer Lett. 2008, 268:70–5.
[4] Speeckaert MM, Speeckaert R, et al. Tumor necrosis factor receptors: biology and therapeutic potential in kidney diseases [J]. Am J Nephrol. 2012, 36:261–70.
[5] Hagemann T, Wilson J, et al. Macrophages induce invasiveness of epithelial cancer cells via NF-kappa B and JNK [J]. J Immunol. 2005, 175:1197–205.
[6] Clouthier DL, Watts TH. TNFRs and control of chronic LCMV infection: implications for therapy [J]. Trends Immunol. 2015, 36:697–708.
[7] Speeckaert MM, Speeckaert R, et al. Tumor necrosis factor receptors: biology and therapeutic potential in kidney diseases [J]. Am J Nephrol. 2012, 36:261–70.
[8] Naismith JH, Devine TQ, et al. Crystallographic evidence for dimerization of unliganded tumor necrosis factor receptor [J]. J Biol Chem. 1995, 270:13303–7.
[9] Sheng Y, Li F, et al. TNF Receptor 2 Makes Tumor Necrosis Factor a Friend of Tumors [J]. Front Immunol. 2018, 9():1170.
[10] Chen G, Goeddel DV. TNF-R1 signaling: a beautiful pathway [J]. Science. 2002, 296(5573):1634-5.
[11] Luettig B, Decker T, et al. Evidence for the existence of two forms of membrane tumor necrosis factor: an integral protein and a molecule attached to its receptor [J]. J Immunol. 1989, 143:4034–8.
[12] Moss ML, Jin SL, et al. Cloning of a disintegrin metalloproteinase that processes precursor tumour-necrosis factor-alpha [J]. Nature. 1997, 385:733–6.
[13] Yang S, Wang J, et al. Role of TNF-TNF Receptor 2 Signal in Regulatory T Cells and Its Therapeutic Implications [J]. Front Immunol. 2018 9():784.
[14] Dreschers S, Gille C, et al. Reduced internalization of TNF-a/TNFR1 down-regulates caspase dependent phagocytosis induced cell death (PICD) in neonatal monocytes [J]. PLoS ONE. 2017, 12:e0182415.
[15] MacEwan DJ. TNF ligands and receptors–a matter of life and death [J]. Br J Pharmacol. 2002, 135:855–75.
[16] Whitehead GS, Thomas SY, et al. TNF is required for TLR ligand-mediated but not protease-mediated allergic airway inflammation [J]. J Clin Invest. 2017, 127:3313–26.
[17] Li XM, Chen X, et al. Impaired TNF/TNFR2 signaling enhances Th2 and Th17 polarization and aggravates allergic airway inflammation [J]. Am J Physiol Lung Cell Mol Physiol. 2017, 313: 592- 601.
[18] McCann FE, Perocheau DP, et al. Selective tumor necrosis factor receptor I blockade is antiinflamma-tory and reveals immunoregulatory role of tumor necrosis factor receptor II in collagen-induced arthritis [J]. Arthritis Rheumatol. 2014, 66:2728–38.