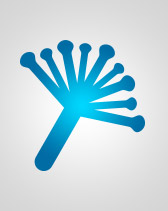 Mycotoxin Rapid Test
Mycotoxins are products of toxic metabolism produced by toxic fungi under appropriate environmental conditions, mainly including Aflatoxin、Zearalenone, Deoxynivalenol and etc. There have been found over four hundred kinds of mycotoxins in nature so far. Mycotoxins almost exsit everywhere in our lives. For example, they are in maize、wheat、peanut、fruit、seasoner、feed、milk、Chinese herbal medicine and etc.
Estimated by the UN Food and Agriculture Organization (FAO), nearly 25% agriculture products are contaminated by mycotoxin all over the world every year. One billion tons cereal and food are damaged every year. Mycotoxin contamination occurs in whole food chain from planting、harvesting、processing to storing. It has severe effect on cereal & food safety. It is extremely urgent to learn how to prevent and control mycotoxin contamination effectively.
Every country formulates corresponding limit standard and regulations and decrease limit standard again and again. Mycotoxin Testing becomes top priority in food safety test no matter to enterprises of cereal、oil and feed or government regulators.
Co-developing product with Key Laboratory of Biotoxin Testing, Ministry of Agriculture, we are dedicated to become world class supplier of mycotoxin rapid test solution.We develop、produce and sell dozens of food safety rapid test regent such as Elisa Kit, Lateral Flow Test Strip/Card and Immunoaffinity Column for mycotoxin purification. We are capable of providing rapid test solution and training for food production、transport、consumption and so on.
So far, our products are sold to many countries and regions overseas, winning good reputation in global market.
Useful Resources
What are mycotoxins?
Mycotoxins are toxic secondary metabolic compounds commonly occurring in cereals.
Why is it necessary to test mycotoxins?
People and animal who intake mycotoxins may catch mycotoxicoses. Worldwide legislation is in place setting maximum limits for mycotoxins in cereals and processed cereal products to ensure that they are not harmful for human consumption.
When to test mycotoxins? And who?
The analysis of mycotoxins presents some unique challenges because the contamination of toxins by fungi is a naturally occurring process. Grain handling and storage facilities must screen inbound cereals. Pre-harvest production is affected by climatic conditions and agricultural practices, such as extreme heat and drought before harvest; on the other hand, production after harvest depends on storage conditions, especially moist and humid conditions. For example, it usually controls mycotoxins growth when storing cereals below relative humidity 70% and below moisture content 15%. Thus, it is considered best practice to perform mycotoxin testing at every stage in the seed and cereal supply chain. Some small and medium companies prefer to send samples to accredited laboratory for mycotoxin testing. On the contrary, large companies usually establish Quality Control Laboratory for mycotoxin testing.
How to test mycotoxins?
Three primary methods are available for mycotoxin testing:HPLC method, Elisa method and Rapid Test method (lateral flow).
HPLC, aka, High Performance Liquid Chromatography, guarantees high sensitivity. However, it requires proficient technician and expensive laboratory equipment. It is also time-consuming.
Elisa Kit, stands for Enzyme Linked Immunosorbent Assay Kit. It is usually for massive pre-screening. It requires minimal training and some laboratory equipment.
Rapid Test Product (lateral flow) is demanded especially when a fast decision to be made whether goods fulfill the defined quality criteria. It does not require training nor laboratory equipment for qualitative result. Minimal training and laboratory equipment are required for quantitative result.