As the article named CAR-T Cell Therapy-An Useful Treatment to Cancer mentioned, CAR T-cell therapy is a type of treatment that involves collecting a patient's own immune T-cells and modifying them to produce a chimeric antigen receptor (or CAR) that targets a specific cancer protein. The genetically engineered cells are then expanded to millions in the lab and inserted back into the patient, where they help fight the tumor.
To date, only two CAR T-cell therapies have been approved — Kymriah (tisagenlecleucel) and Yescarta (axicabtagene ciloleucel). Interestingly, both of them target the CD19 protein at the surface of lymphoma and leukemia cancer cells. And what is CD19? What is the function and its signaling complex? The three questions is the base of CAR T-cell therapy research. Additionally, we add related diseases and the method of clinic detection of CD19 in the last two parts of this article.
1. What is CD19?
1.1 Definition
CD19 (Cluster of Differentiation 19), also known as B-Lymphocyte Surface Antigen B4, T-Cell Surface Antigen Leu-12 and CVID3, is an IgSF surface glycoprotein of 95 kDa belonging to the immunoglobulin (Ig) superfamily [1]. This protein is encoded by the 7.41 kilobite CD19 gene located on the short arm of chromosome 16, 16p11.2 [2].
CD19 is first identified as B4 antigen of human B lymphocytes through the use of B4 monoclonal antibody on 1983 by Lee M. Nadler and his colleagues. CD19 is expressed on follicular dendritic cells and B cells. CD19 is widely expressed during all phases of B cell development until terminal differentiation into plasma cells. Actually, it is present on B cells from earliest recognizable B-lineage cells during development to B-cell blasts but is lost on maturation to plasma cells. It is one of the most reliable surface biomarker for B cells.
1.2 Structure
As the figure 1 shows, the gene contains 15 exons and codes for the CD19 molecule with 556 amino acids. There are more than one mRNA transcripts, though only two transcript isoforms have been isolated in vivo [3].
CD19 is a type I one-pass transmembrane protein. The two extracellular C2 Ig-like domains are separated by a small helical non-Ig domain with possible disulfide links. The highly conserved, 242 amino acid cytoplasmic domain includes multiple tyrosine residues. Three key tyrosine residues are shown with their associated signaling kinases and molecules [4].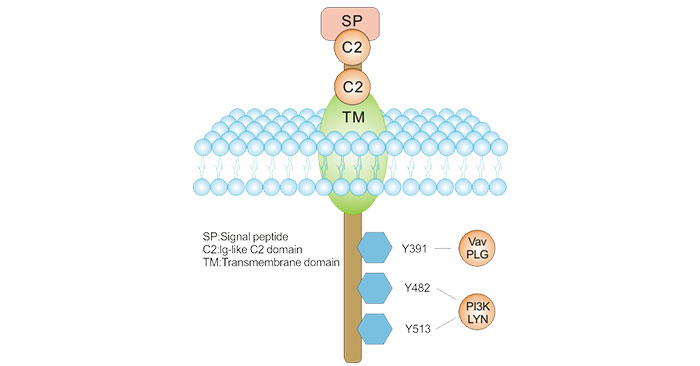 Figure 1. CD19 Molecular Structure
Additionally, in 2018, the team of Teplyakov, A had revealed the quaternary structures of complex between CD19 and B43 Fab (one anti-CD19 antibody). As shown in the figure 2, the structure revealed the binding epitope, explained the lack of cross-reactivity toward non-human species, and suggested the key-and-lock mechanism of antigen recognition.
Most unexpectedly, the structure revealed a unique molecular topology of CD19. Rather than a tandem of c-type immunoglobulin folds predicted from the amino acid sequence, the extracellular domain of CD19 exhibits an elongated β-sandwich formed by two immunoglobulin folds by swapping their C-terminal halves. This is the first structure of CD19, which has no sequence homologs [5].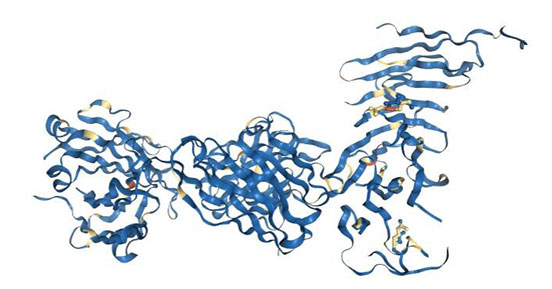 Figure 2. Complex between CD19 (N138Q mutant) and B43 FAB
*This figure is derived from PDB (https://www.rcsb.org/structure/6AL5)
2. What is The CD19 Function?
CD19 is critically involved in establishing intrinsic B cell signaling thresholds via modulating both B cell receptor (BCR)-dependent and independent signaling. Accumulating evidence has demonstrated that CD19 is a B-cell-restricted signaling molecule that functions as a positive regulator of BCR signaling [6] [7]. Lack of CD19 results in impaired BCR signaling, and mice deficient in CD19 have decreased peripheral B-cell numbers that are hypo-responsive to BCR stimuli [8] [9].
During the process of B cell development, the decisions of survival, proliferation, differentiation, or die are continuously being made. These decisions are closely regulated by BCR interactions and signaling. For this reason, CD19 also plays roles in the antigen-independent development as well as the immunoglobulin-induced activation of B cells.
Additionally, CD19 is also critical for the body to mount an optimal immune response. CD19 works in complex with the BCR and other surface molecules to allow both direct and indirect recruitment and binding of various down-stream protein kinases. The protein kinases that interact with the CD19 complex include those belonging to the Src family (Lyn, Fyn), Ras family, Abl, Btk, adapter molecules (Vav, Grb2), and PI3K [10].
3. What is The CD19-complex?
As mentioned, CD19 functions as the dominant signaling component of a multi-molecular complex (also called CD19-complex) on the surface of mature B cells, alongside complement receptor CD21 (CD2), and the tetraspanin membrane protein CD81 (TAPA-1), as well as CD225.
CD19 is expressed together with CD21, CD81, and CD225 on the surface of mature B cells. CD19 and CD21 are B cell specific antigens unlike CD81 and CD225, which are also present on most other immune cells.
As the figure 3 shows, the cytoplasmic tail of CD19 has nine conserved tyrosine residues near the C-terminus playing critical roles in CD19 mediated function by coupling signaling molecules to the receptor. Multiple studies have come to suggest that the biologic functions of CD19 are dependent on three cytoplasmic tyrosine residues – Y391, Y482 and Y513. Upon activation, the cytoplasmic tail of CD19 becomes phosphorylated, which leads to binding by Src-family kinases and recruitment of PI-3 kinase.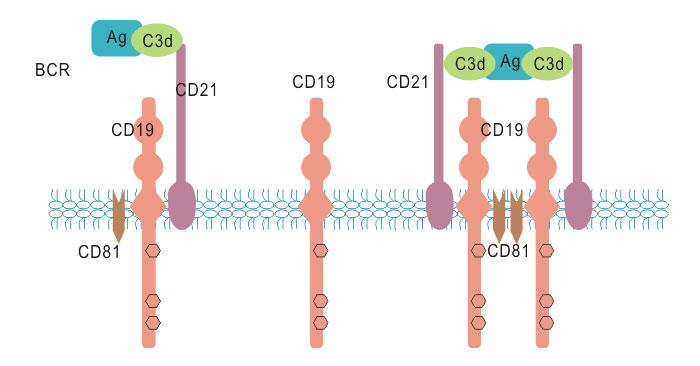 Figure 3. CD19 associated signaling complex
Additionally, the complement receptor CD21 also links the innate and adaptive immune systems by binding complement C3d thus linking CD19-complex signaling to the complement pathway (Fearon and Carroll, 2000). CD19 and CD21 bind each other directly and as CD21 lacks an intracellular domain, it is thought that it signals through CD19 which possesses multiple tyrosine residues.
4. CD19 and Diseases
As CD19 presents critical role in B cell development and maturation, CD19 is a very useful marker in the identification and differentiation between B cell lymphoproliferative disorders especially in case of laboratories with limited resources [11]. Moreover, a large amount case studies as well as various studies of CD19-deficient mice have demonstrated the importance of CD19.
It is discovered that associated with numerous human diseases, such as autoimmunity & immunodeficiency, and cancer. CD19-deficient humans and mice show hypo responsiveness to transmembrane signals, and weak T cell dependent humoral responses, leading to an overall impaired humoral immune response. CD19 expression is highly conserved on most B cell tumors. It is expressed in most acute lymphoblastic leukemia (ALL), chronic lymphocytic leukemia (CLL) and B cell lymphomas [13].
For autoimmunity & immunodeficiency, the study in CD19 transgenic mice has suggested that CD19 may play an important role in in vivo modulation of MHC class II expression and signaling [12]. And elevated CD19 is seen in B cell lymphomas and in autoimmune diseases. Such discoveries have led to mounting interest in CD19 as a potential immunotherapy target for various autoimmune disorders, including rheumatoid arthritis and multiple sclerosis.
For cancer, since CD19 is a marker of B cells, the protein has been used to diagnose cancers that arise from this type of cell - notably B cell lymphomas, ALL, and CLL. The majority of B cell malignancies express normal to high levels of CD19. The most current experimental anti-CD19 immunotoxins in development work by exploiting the widespread presence of CD19 on B cells, with expression highly conserved in most neoplastic B cells, to direct treatment specifically towards B-cell cancers.
However, it is now emerging that the protein plays an active role in driving the growth of these cancers, most intriguingly by stabilizing the concentrations of the MYC onco-protein. A positive feedback pathway in which upregulated CD19 expression and phosphorylation, induced by constitutive c-Myc overexpression, serve to further promote and stabilize c-Myc signaling, whose downstream effectors include important cell cycle regulators like cyclin D2. Dysregulation in these regulators subsequently enhance lymphomagenesis. This suggests that CD19 and its downstream signaling may be a more attractive therapeutic target than initially suspected [14].
5. The Clinic Detection of CD19
5.1 The Method of CD19 Detection
CD19 detection is primary based on immunohistochemistry though the characteristics of specific binding of antigen-antibody. The processes of marker identification mainly contains four steps, including binding to CD19 antigen by specific labeled antibody, incubation, and identifying the marker by staining microscopy and instrument counting to achieve qualitative analysis.
Additionally, flow cytometry can detect CD19 on all B cells and hairy cell leukemia cells; and immune-histochemical staining can detect CD19 on all B cells and follicular dendritic cells. Other methods include immunofluorescence staining, immunogold staining, and so on.
5.2 The Clinic Significance
CD19 is one of the important membrane antigens involved in the activation and proliferation of B cells. It is a common surface marker of all B cells and the most important B cell marker. It doesn't disappear after activation of B cells. CD19 is also a signal transduction on the surface of B cells.
In the bulk of the body, the extracellular portion of CD19 binds to other membrane antigens for signal transduction. CD19-positive cells are elevated in malignant tumors of the B-lymphocyte system, such as CD19 in 95% of acute pre-B lymphocyte leukemia cells and 94% of acute mature B-lymphocytic leukemia cells. Moreover, CD19-positive cells are also found in chronic lymphocytic leukemia and Burkitt lymphoma. CD19-positive cell reduction is seen in humoral immunodeficiency diseases, such as non-gammaglobulinemia, long-term use of immunosuppressants. Therefore, CD19 detection can make a clear cause diagnosis of the above diseases, and provide a basis for differential diagnosis.
In addition, since CD19 is widely present on the surface of malignant tumor cells of B lymphocyte system, it can be used as a target for cell surface in immunotherapy of leukemia and lymphoma.
References
[1] Thierry-Mieg D, Thierry-Mieg J. AceView: a comprehensive cDNA-supported gene and transcripts annotation [J]. Genome Biol. 2006, 7(Suppl 1:S12):11–14.
[2] Zhou LJ, Ord DC, et al. Structure of the genes encoding the CD19 antigen of human and mouse B lymphocytes [J]. Immunogenetics. 1992, 35(2):102–111.
[3] Pruitt KD, Tatusova T, et al. NCBI Reference Sequences (RefSeq): current status, new features and genome annotation policy [J]. Nucleic Acids Res. 2012, 40:D130–D135.
[4] Kemeng Wang, Guoqing Wei, et al. CD19: a biomarker for B cell development, lymphoma diagnosis and therapy [J]. Exp Hematol Oncol. 2012, 1: 36.
[5] Teplyakov, A., Obmolova, G., et al. Crystal structure of B-cell co-receptor CD19 in complex with antibody B43 reveals an unexpected fold [J]. Proteins, 2018, 86: 495-500.
[6] Carter RH, Fearon DT. CD19: lowering the threshold for antigen receptor stimulation of B lymphocytes [J]. Science. 1992, 256: 105-107.
[7] Eran Diamant, Zohar Keren, et al. CD19 regulates positive selection and maturation in B lymphopoiesis: lack of CD19 imposes developmental arrest of immature B cells and consequential stimulation of receptor editing [J]. Blood. 2005, 105:3247-3254.
[8] Sato S, Miller AS, et al. Regulation of B lymphocyte development and activation by the CD19/CD21/CD81/Leu 13 complex requires the cytoplasmic domain of CD19 [J]. J Immunol. 1997, 159: 3278-3287.
[9] Buhl AM, Nemazee D, et al. B-cell antigen receptor competence regulates B-lymphocyte selection and survival [J]. Immunol Rev. 2000, 176: 141-153.
[10] Tedder TF. CD19: a promising B cell target for rheumatoid arthritis [J]. Nat Rev Rheumatol. 2009, 5(10):572–577.
[11] Osama A. Altayeb, Mohamed S. Abdulaziz, et al. The role of CD20 and CD19 with their flow cytometric parameters in differentiation between Chronic Lymphocytic Leukaemia/Small Lymphocytic Lymphoma and other B-cell Non Hodgkin Lymphoma [J]. Australian Journal of Basic and Applied Sciences. 2012, 6(10): 139-145.
[12] Mills DM, Stolpa JC, et al. Modulation of MHC class II signal transduction by CD19 [J]. Adv Exp Med Biol. 2007, 596:139–148.
[13] Scheuermann RH, Racila E. CD19 antigen in leukemia and lymphoma diagnosis and immunotherapy [J]. Leukemia & Lymphoma. 1995, 18 (5–6): 385–97.
[14] Poe JC, Minard-Colin V, et al. A c-Myc and Surface cd19 signaling amplification loop promotes B cell lymphoma development and progression in mice [J]. J Immunol. 2012, 189(5):2318–2325.