TROP2 belongs to the TACSTD family and is a cell surface glycoprotein encoded by the TACSTD2 gene. It is also known as tumor-associated calcium signal transducer 2 (TACSTD2), epidermal glycoprotein 1 (EGP-1), and gastrointestinal tumor-associated antigen (GA733-1) and surface marker 1 (M1S1) [1]. TROP2 is overexpressed in various malignant tumors, and is an oncogene related to the occurrence, invasion and metastasis of malignant tumors.
1. The Discovery of TROP2
TROP2 is a membrane antigen that first identified and isolated by monoclonal antibody GA733-1, hence it is known as GA733-1 [2].
2. Structural Characteristics of TROP2
The TROP2 gene is located on the short arm of chromosome 1. The specific location is 1p32.1 [3]. The full length of the gene is 9072 bp, no intron, only one exon. The role of TROP2 in tumorigenesis appears to be evolutionarily conserved. The similarity of mouse TROP2 to human homologous gene sequence was 87.4%.
The primary structure of the TROP2 protein is a 36 kDa polypeptide consisting of 323 amino acids, a single transmembrane surface glycoprotein.
TROP2 is composed of hydrophobic precursor peptide (AA 1-26), extracellular domain (AA 27-274), transmembrane domain (AA 275-297) and cytoplasmic tail (AA 298-323). The N-terminus of the TROP2 protein is the extracellular domain (TROP2EC), which is linked to the intracellular short tail (TROP2IC) by a unidirectional transmembrane helix (TM), thereby being immobilized on the membrane [4].
This protein seems to be highly conserved in species. The cytoplasmic tail of this molecule contains a highly conserved phosphatidylinositol 4, 5-bisphosphate (PIP2) binding sequence, suggesting that PIP2 plays an important role in signal transduction of TROP2. In addition to the PIP2 binding motif, it also contains conserved tyrosine and serine phosphorylation sites. Mutation of the serine residue at position 303 abolished the ability of TROP2 to stimulate tumor growth. Phosphorylation of this residue is the responsibility of protein kinase C (PKC).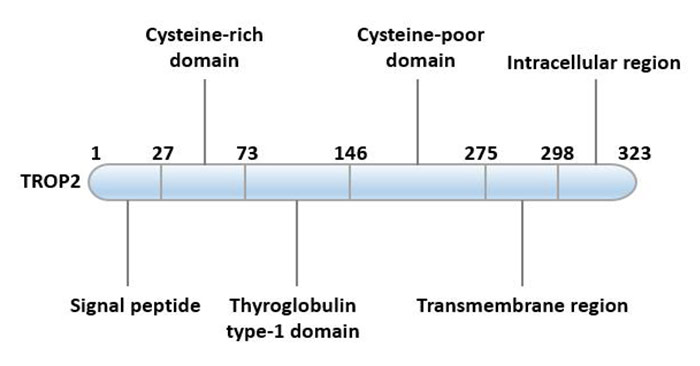 Figure 1 Structural characteristics of TROP2
3. The Expression of TROP2
TROP2 mRNA can be detected in normal tissues, including normal keratinocytes, kidneys, lungs, ovaries, and testes. Normally, TROP2 is mainly expressed in epithelial cells and plays an important role in the development of embryonic organs [5]. TROP2 is low in normal tissues and overexpressed in various malignant tumors [6] [7].
The expression of TROP2 is dependent on a variety of transcription factors. The transcription factor HNF4A is an important factor affecting the transcription of TACSTD2 (TROP2). Other transcription factors associated with cancer development, such as TP63/TP53L and Wilm's tumor 1 (WT1), are also involved in the transcription of TACSTD2 (TROP2). In addition, other transcription factors involving TACSTD2 transcription include ERG, HNF1A/TCF-1, autoimmune regulatory factors and FOXP3, etc.
4. The Function of TROP2
TROP2 is a single-copy gene in human cells that encodes type I transmembrane glycoprotein, which is overexpressed in various malignant tumors. It is a gene closely related to tumor discovered in recent years, which is a signaling molecule that can regulate the growth of tumor cells. TROP2 is homologous with serum IGF-II binding protein and has signal transduction function. In addition, TROP2 acts as a glycoprotein receptor on the epithelial membrane surface and acts as a transmembrane transducer for intracellular calcium signaling.
TROP2 plays a regulatory role in cell self-renewal, proliferation and transformation [8]. Studies have shown that TROP2 can promote tumor growth, and the proliferation of tumor cells is disturbed when the gene is knocked out [9]. TROP2 plays an important role in embryonic development. It contributes to embryo implantation and placental tissue formation, and plays an important role in the maintenance of embryonic stem cell proliferation and organ development.
5. TROP2 Signal Transduction
TROP2 is a gene closely related to tumors. It promotes tumor cell growth, proliferation and metastasis by regulating calcium signaling pathway, cyclin expression and reducing fibronectin adhesion. TROP2 can also interact with beta-catenin proteins in the Wnt signaling cascade, and play a role in the transcription of nuclear oncogenes and cell proliferation [8].
The signal transduction of TROP2 includes the following types:
The intracellular tail serine residues (S303) of protein TROP2 are phosphorylated by protein kinase C (PKC), which promotes the hydrolysis of 4, 5-diphosphate phosphatidylinositol (PIP2) into IP3 and DAG.
IP3 interacts with IP3 receptors on the surface of endoplasmic reticulum and promotes the release of calcium ions stored in the endoplasmic reticulum, activating mitogen activated protein kinase pathway (MAPK) and promoting the cell cycle process. In addition, increased intracellular calcium increases the expression of CREB1, c-Jun, NF-κB, Rb, STAT1, and STAT3 by activating the cyclin D1 and ERK/MEK pathways [10], thereby inhibiting tumor cell apoptosis.
DAG regulates phosphorylation of TROP2 by activating PKC [11].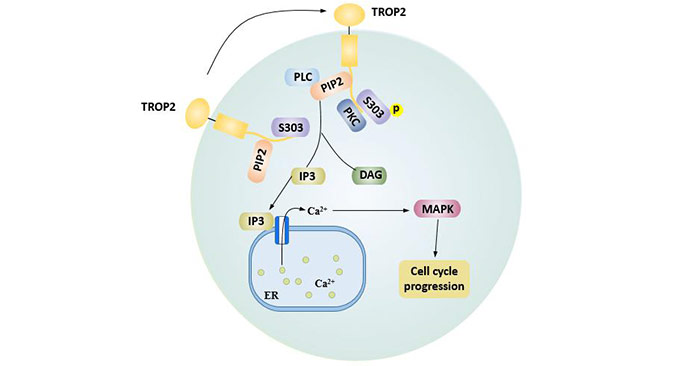 Figure 2 Cell cycle progression mediated by the PIP2 domain of TROP2
TROP2 is hydrolyzed into intracellular region (ICD) by TACE, y-secretase, presenilin 1/2 (PS-1, PS-2), and co-locate with beta-catenin protein, up-regulate the expression of downstream cyclin D1 and proto-oncogene c-myc, thus promoting tumor cell proliferation.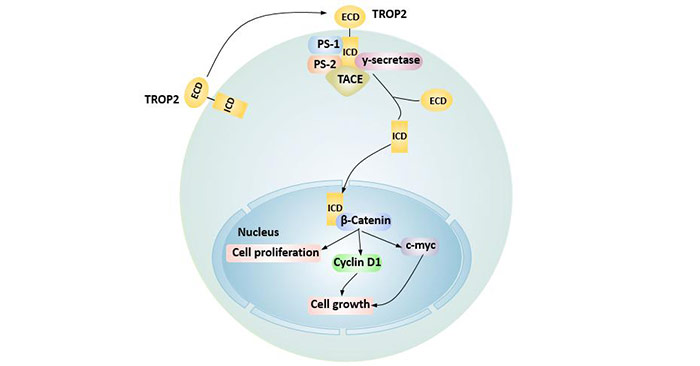 Figure 3 TROP2 regulates cell cycle by intracellular hydrolysis
TROP2 also enhances the phosphorylation of ERK1/2 [12], further enhances the activity of downstream target AP-1 transcription factors, down-regulates Bcl-2 expression, and inhibits apoptosis. AP-1 can increase the expression of cyclin D1 and cyclin E, and decrease the expression of p27, leading to accelerated cell cycle. At the same time, TROP2 up-regulates the expression of the proliferative marker Ki-67, thereby promoting tumor cell proliferation [11].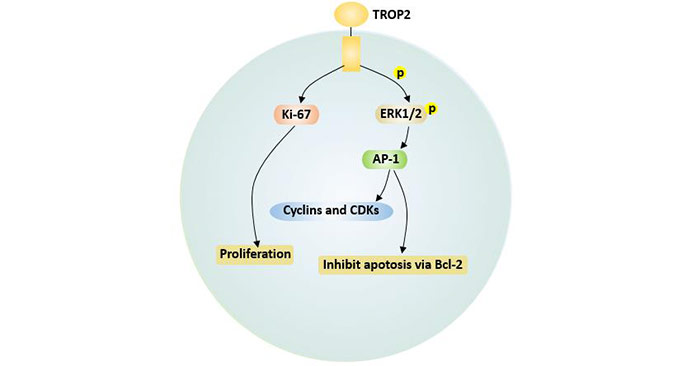 Figure 4 TROP2-mediated apoptosis and proliferation signals
TROP2 promotes the accumulation of cytoplasmic RACK1 in the cell membrane, making it close to integrin β1, reducing the binding of fibronectin to integrin β1.
TROP2 forms a complex with integrin β-1 and Talin proteins, which activates Src and FAK. Cell adhesion is regulated by the integrin β1-RACK1-Src and FAK signaling axes [13], thereby reducing the adhesion of tumor cells and promoting its metastatic.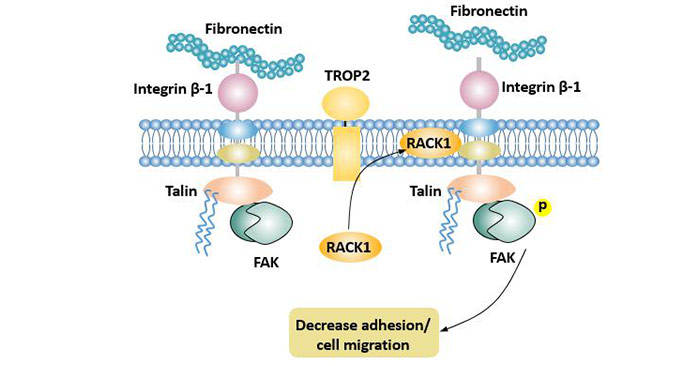 Figure 5 TROP2 promotes tumor invasion and metastasis
6. Relationship between TROP2 and Tumor
TROP2 is highly expressed in a variety of tumors.
6.1 Reproductive System Tumor
At present, the relationship between the female reproductive system, especially endometrial cancer and TROP2, is much studied.
In endometrial cancer tissues [14], there is a positive correlation between the expression of TROP2 and pathological grade, that is, the degree of expression of TROP2 is related to the degree of malignancy of the disease. The survival rate of patients with high expression of TROP2 protein is significantly reduced, so the TROP2 expression can be used as an independent prognostic indicator for patients with shortened survival period.
The high expression of TROP2 protein is associated with the high invasiveness of ovarian cancer.
In conclusion, the elevated expression of TROP2 is closely related to malignant tumors of female reproductive system and the degree of malignancy of diseases.
TROP2 is also closely related to male reproductive system tumors. Gene profiling of the cells isolated from solid tumor tissues of prostate cancer [15] showed abnormal expression of the TROP2 gene. This suggests that TROP2 is related to the occurrence and development of prostate cancer, and its abnormal expression plays an important role in the biological behavior of cancer cells.
6.2 Digestive System Tumor
Overexpression of TROP2 is present in pancreatic adenocarcinoma. It is significantly associated with lymph node metastasis, tumor grade, and poor patient survival, which suggesting that TROP2 can be used as a unique biomarker for prognosis of pancreatic cancer.
In colon cancer, the expression of TROP2 protein in cancer tissues is significantly higher than normal tissues. High expression of TROP2 can increase the incidence of liver metastasis and mortality of patients, and the depth of metastasis is deeper, accompanied by more lymph node metastasis and poor prognosis [16].
The expression of TROP2 is essential for the tumor formation and invasion of colon cancer cells. After the use of RNA interference, the oncogenesis and invasion ability of cancer cells were inhibited. Accordingly, exogenous expression of TROP2 can enhance the proliferation ability of colon cancer cells.
In gastric cancer, TROP2 is also highly expressed. Treatment of gastric adenocarcinoma cell lines with apoptotic activator 2 against TROP2 antigen can significantly promote cell apoptosis [17].
In addition, TROP2 is also highly expressed in esophageal cancer tissues and cholangiocarcinoma.
6.3 Head and Neck Cancer
Overexpression of TROP2 in tumor tissues of patients with oral cancer. The expression of TROP2 in squamous cell carcinoma of the larynx is also elevated, and is associated with the degree of tissue differentiation and lymph node metastasis. The expression of TROP2 can be used as an independent prognostic factor for lymph node metastasis, differentiation, tumor size, and T grade [18].
6.4 Nervous System Tumor
TROP2 is closely related to the malignant degree, proliferation and angiogenesis of glioma, and may be helpful to the targeted therapy of glioma.
7. Anti-Tumor Drug Target TROP2
TROP2 is a transmembrane protein that is overexpressed on a variety of tumors and is a natural candidate for targeted therapeutic development. The limitations of tissue expression of TROP2 reduce the toxicity of the treatment, which is also the advantage of targeting TROP2 treatment.
Immunotherapy targeting TROP2 has been tried [19] [20]. In addition, various forms of drugs such as antibodies, antibody conjugates, and combination drugs targeting TROP2 are under development. The antibody conjugate drug (ADC) IMMU-132, which is used to treat epithelial malignancies caused by TROP2 overexpression, is currently in phase II/III clinical trials.
7.1 Antibody Conjugated Drug Sacituzumab Govitecan (IMMU-132)
IMMU-132, a conjugate of SN-38, a metabolite of irinotecan, to an anti-Trop-2 antibody. It can be used to treat a variety of epithelial malignancies such as breast cancer (triple negative breast cancer), ovarian cancer, small cell lung cancer, etc. [21].
In addition, other humanized anti-TROP-2 IgG-SN-38 conjugates, such as the anti-TROP-2 hRS7-CL2A-SN-38 ADC, have been shown to have significant anticancer effects in xenograft models of several tumor cell lines (Calu-3, Capan-1, BxPC-3, and COLO 205).
Viral-like particles (VLPs) are highly immunogenic and versatile immunostimulants that can be used as cancer vaccines by modifying exogenous proteins to their cell membranes. It has been found that a virus-like particle that incorporates TROP2 can be used as a potential immunotherapeutic method for pancreatic cancer [22].
8. Latest Research Progress
In the article published on Biochemical and Biophysical Research Communications in 2019. Jinrong Liu [23] et al. constructed TROP2-IgG antibodies by eukaryotic expression system based on previously constructed TROP2-Fab antibodies. It was demonstrated that this novel human monoclonal TROP2-IgG antibody has an inhibitory effect on tumors in vitro and in vivo experiments.
In the article published on International Journal of Oncology in 2018. Lianhua Z et al. [24] demonstrated that curcumin inhibits proliferation and movement of bladder cancer cells by TROP2.
In the article published on Oncology Reports in 2019. HOU et al. [25] showed that activation of the JAK2/STAT3 pathway promoted the growth and metastasis of glioblastoma cells. This study provided the basis for further understanding of the role of TROP2 in glioblastoma, indicating that it is a promising biomarker and therapeutic target for glioblastoma patients.
References
[1] Li X, Teng S, Zhang Y, et al. TROP2 promotes proliferation, migration and metastasis of gallbladder cancer cells by regulating PI3K/AKT pathway and inducing EMT [J]. Oncotarget, 2017, 8(29).
[2] Fornaro M, Arciprete R D, Stella M, et al. Cloning of the gene encoding TROP-2, a cell-surface glycoprotein expressed by human carcinomas[J]. International Journal of Cancer, 1995, 62(5): 610-618.
[3] Calabrese G, Crescenzi C, Morizio E, et al. Assignment of TACSTD1 (alias TROP1, M4S1) to human chromosome 2p21 and refinement of mapping of TACSTD2 (alias TROP2, M1S1) to human chromosome 1p32 by in situ hybridization [J]. Cytogenet Cell Genet, 2001, 92: 164-5.
[4] Cubas R, Li M, Chen C, et al. Trop2: A possible therapeutic target for late stage epithelial carcinomas [J]. Biochim Biophys Acta, 2009, 1796(2): 309-314.
[5] Tsukahara Y, Tanaka M, Miyajima A. TROP2 Expressed in the Trunk of the Ureteric Duct Regulates Branching Morphogenesis during Kidney Development [J]. PLOS ONE, 2011, 6.
[6] Stepan L P, Trueblood E S, Hale K, et al. Expression of Trop2 Cell Surface Glycoprotein in Normal and Tumor Tissues: Potential Implications as a Cancer Therapeutic Target [J]. Journal of Histochemistry & Cytochemistry, 2011, 59(7): 701-710.
[7] Wang J, Day R, Dong Y, et al. Identification of Trop-2 as an oncogene and an attractive therapeutic target in colon cancers [J]. Molecular Cancer Therapeutics, 2008, 7(2): 280-285.
[8] Stoyanova T, Goldstein A S, Cai H, et al. Regulated proteolysis of Trop2 drives epithelial hyperplasia and stem cell self-renewal via β-catenin signaling [J]. Genes & Development, 2012, 26(20): 2271-2285.
[9] Trerotola M, Cantanelli P, Guerra E, et al. Upregulation of Trop-2 quantitatively stimulates human cancer growth [J]. Oncogene, 2012, 32(2).
[10] Guerra E, Trerotola M, Aloisi A L, et al. The Trop-2 signalling network in cancer growth [J]. Oncogene, 2012: 11014.
[11] Liu T, Liu Y, Bao X, et al. Overexpression of TROP2 Predicts Poor Prognosis of Patients with Cervical Cancer and Promotes the Proliferation and Invasion of Cervical Cancer Cells by Regulating ERK Signaling Pathway [J]. PLOS ONE, 2013, 8.
[12] Cubas R, Zhang S, Li M, et al. Trop2 expression contributes to tumor pathogenesis by activating the ERK MAPK pathway [J]. Molecular Cancer, 2010, 9(1): 253.
[13] Trerotola M, Li J, Alberti S, et al. Trop-2 inhibits prostate cancer cell adhesion to fibronectin through the β1 integrin-RACK1 axis [J]. Journal of Cellular Physiology, 2012, 227(11): 0-0.
[[14] Bignotti E, Zanotti L, Calza S, et al. Trop-2 protein overexpression is an independent marker for predicting disease recurrence in endometrioid endometrial carcinoma [J]. BMC Clinical Pathology, 2012, 12(1): 22.
[15] Calvo A, Xiao N, Kang J, et al. Alterations in gene expression profiles during prostate cancer progression: functional correlations to tumorigenicity and down-regulation of selenoprotein-P in mouse and human tumors [J]. Cancer Research, 2002, 62(18): 5325-5335.
[16] Ohmachi T. Clinical Significance of TROP2 Expression in Colorectal Cancer [J]. Clinical Cancer Research, 2006, 12(10): 3057-3063.
[17] Farivar T N, Najafipour R, Johari P. Nano - drug delivery of apoptosis activator 2 to AGS cells by liposomes conjugated with anti-TROP2 antibody [J]. North American Journal of Medical Sciences, 2012, 4(11): 582.
[18] Wu H, Xu H, Zhang S, et al. Potential therapeutic target and independent prognostic marker of TROP2 in laryngeal squamous cell carcinoma [J]. Head & Neck, 2012, 35(10): 1373-1378.
[19] Bignotti E, Ravaggi A, Romani C, et al. Trop-2 Overexpression in Poorly Differentiated Endometrial Endometrioid Carcinoma Implications for Immunotherapy With hRS7, a Humanized Anti-Trop-2 Monoclonal Antibody [J]. International Journal of Gynecological Cancer, 2011, 21(9): 1613-21.
[20] Santin A, Bellone S, Varughese J, et al. Uterine serous papillary carcinomas overexpress human trophoblast cell surface marker (Trop-2) and are highly sensitive to immunotherapy with hRS7, a humanized anti-Trop-2 monoclonal antibody [J]. Cancer, 2011, 120(supp-S1): 0-0.
[21] Cardillo T M, Govindan S V, Sharkey R M, et al. Sacituzumab Govitecan (IMMU-132), an Anti-Trop-2/SN-38 Antibody–Drug Conjugate: Characterization and Efficacy in Pancreatic, Gastric, and Other Cancers [J]. Bioconjugate Chemistry, 2015, 26(5): 919-931.
[22] Cubas R, Zhang S, Li M, et al. Chimeric Trop2 virus-like particles: a potential immunotherapeutic approach against pancreatic cancer [J]. Journal of Immunotherapy, 2011, 34(3): 251-263.
[23] Liu Jinrong, Yang Dazhen, Yin Zhengna, et al. A novel human monoclonal Trop2-IgG antibody inhibits ovarian cancer growth in vitro and in vivo [J]. Biochemical and Biophysical Research Communications, 2019, 512: 276-282.
[24] Lianhua Z, Guoliang Y, Ruiyun Z, et al. Curcumin inhibits cell proliferation and motility via suppression of TROP2 in bladder cancer cells [J]. International Journal of Oncology, 2018.
[25] Hou Jianbing, Lv Ailing, Deng Qing, et al. TROP2 promotes the proliferation and metastasis of glioblastoma cells by activating the JAK2/STAT3 signaling pathway [J]. Oncology Reports, 2019, 41: 753-764.