Cardiac Stem Cell Markers
Cardiac stem cells (CSCs) were first isolated in the rat heart by Beltrami et al. as cells positive for the surface receptor c-kit [1]. Cardiac stem cells are not differentiated cells and have self-renewal capabilities in vitro. It can divide without limitation. During cellular division, these cells can divide through symmetrical division to increase their numbers. Alternatively, these stem cells can undergo asymmetrical cellular division to produce both a daughter stem cell and a progenitor cell, the latter of which can differentiates into three major cardiac cell types: cardiomyocytes, endothelial cells and smooth muscle cells (Figure 1).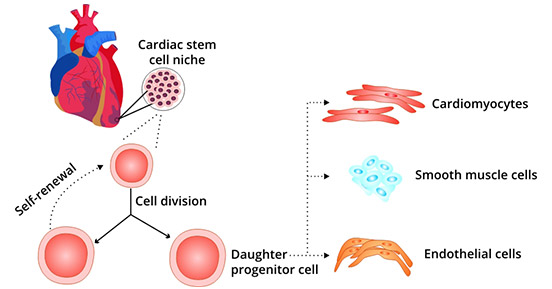 Figure 1. Functional properties of cardiac stem cells
*This diagram is derived from the publication on Frontiers in Physiology [2]
Cardiac stem cells are characterized by specific protein cell markers. In addition to c-kit mentioned before, other specific phenotypic markers define other "types" of CSCs, although some of these markers may be co-expressed by some cells, including Sca-1+, Isl1+ and CSCs derived from cardiospheres [3]. CUSABIO list most cardiac stem cells markers on the following table, and click to see all the related molecules/targets and research reagents of them.
ABCG2 (ATP binding cassette subfamily G member 2) is a member of the superfamily of ATP-binding cassette (ABC) transporters that protects many tissues against xenobiotic molecules. Its activity affects the pharmacokinetics of commonly used drugs and limits the delivery of therapeutics into tumor cells, thus contributing to multidrug resistance [4].

BMP4 (Bone morphogenetic protein 4), a member of the bone morphogenetic protein family, plays an important role in mesenchyme formation, epidermal determination, suppression of neural induction, the development of multiple organs, and tissue repair [5].

CASP3 (Caspase 3) is a cysteine-aspartic acid protease that plays a central role in the execution-phase of cell apoptosis. This protein cleaves and inactivates poly (ADP-ribose) polymerase while it cleaves and activates sterol regulatory element binding proteins as well as caspases 6, 7, and 9.

NPPA (Natriuretic Peptide A) is a protein belonging to the natriuretic peptide family. This protein plays a key role in mediating cardio-renal homeostasis, and is involved in vascular remodeling and regulating energy metabolism [6] [7].
References
[1] Vogiatzi, Georgia. Coronary Artery Disease || Stem-Cell Therapy. 2018, (), 319–333.
[2] Leite, Camila F.; Almeida et al. Multipotent stem cells of the heart—do they have therapeutic promise? [J]. Frontiers in Physiology. 2015, 6(), –.
[3] Leite CF, et al. Multipotent stem cells of the heart-do they have therapeutic promise? [J]. Front Physiol. 2015, 6:123.
[4] Taylor, Manolaridis, Jackson, et al. Structure of the human multidrug transporter ABCG2 [J]. Nature. 2017.
[5] Nilsson EE, Skinner MK. Bone morphogenetic protein-4 acts as an ovarian follicle survival factor and promotes primordial follicle development [J]. Biol. Reprod. 2003, 69 (4): 1265–72.
[6] Souza SC, Chau MD, Yang Q et al. Atrial natriuretic peptide regulates lipid mobilization and oxygen consumption in human adipocytes by activating AMPK [J]. Biochem Biophys Res Commun. 2011, 410(3):398-403.
[7] Birkenfeld AL, Boschmann M, Moro C et al. Lipid mobilization with physiological atrial natriuretic peptide concentrations in humans [j]. J Clin Endocrinol Metab. 2005, 90(6):3622-8.