Lipid Metabolism
Lipids are a kind of hydrocarbons which are insoluble in water but soluble in organic solvents like chloroform, acetone and other similar solvents. Lipid metabolism is the synthesis and degradation of lipids in cells, involving the breakdown or storage of fats for energy and the synthesis of structural and functional lipids, such as those involved in the construction of cell membranes. Perturbations in any aspect of lipid metabolism may result in abnormal hyperlipidemia. Abnormalities may occur in lipid absorption, synthesis, esterification, lipoprotein synthesis, receptor-mediated uptake, bile formation and circulation, or reverse cholesterol transport (Figure 1).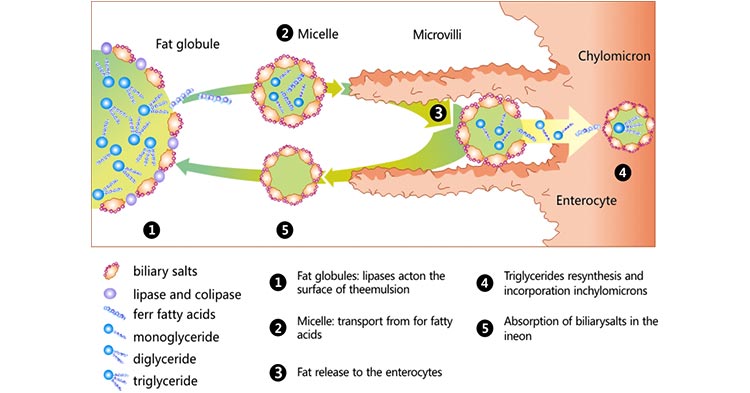 Figure 1. Digestion and absorption of lipids
*This diagram is derived from reference 1.
Lipid metabolism plays a key role in cardiovascular disease development. For decades, cardiovascular risk estimation has been based on relatively crude measurements of total and HDL cholesterol and triglycerides, complemented with calculated or directly measured LDL cholesterol. Both NMR- and MS-based metabolomics methods can provide much more detailed lipid profiling than the methods currently in clinical use. NMR (nuclear magnetic resonance) mainly measures lipoprotein particle sizes and their lipid concentrations, while MS (mass spectrometry) primarily measures molecular lipid species with great sensitivity [2] [3] [4]. Some promising findings have been published [5] [6] but at the moment the clinical benefit of more precise lipidomics profiling still needs to be demonstrated.
CUSABIO lists most related molecules/targets and research reagents involved in lipid metabolism, including adipocytokines, endocrine regulation of lipid metabolism, lipid and fatty acid transport, lipid metabolism enzymes and lipoprotein receptors and associated proteins. You can click the following targets to view all products of them.
Furthermore, recent study have implied that reprogramming of lipid metabolism is a newly recognized hallmark of malignancy. Increased lipid uptake, storage and lipogenesis occur in a variety of cancers and contribute to rapid tumor growth [7].
References
[1] Gogny M. Structure et fonctions de l'intestin. In: Encyclopédie Médico-Chirurgicale Vétérinaire. Paris, 1994; Gastro-Entérologie 1300:1-8.
[2] Salomaa, V., & Inouye, M. Metabolomics in Cardiovascular Research. Encyclopedia of Cardiovascular Research and Medicine. 2018, 331–339.
[3] Soininen P, Kangas AJ, Würtz P et al. Quantitative serum nuclear magnetic resonance metabolomics in cardiovascular epidemiology and genetics [J]. Circulation. Cardiovascular Genetics. 2015, 8: 192–206.
[4] Hinterwirth H, Stegemann C, and Mayr M. Lipidomics: quest for molecular lipid biomarkers in cardiovascular disease [J]. Circulation. Cardiovascular Genetics. 2014, 7: 941–954.
[5] Alshehry ZH, Mundra PA, Barlow CK, et al. Plasma lipidomic profiles improve upon traditional risk factors for the prediction of cardiovascular events in type 2 diabetes [J]. Circulation. 2016, 134(21): 1637–1650.
[6] Stegemann C, Pechlaner R, Willeit P, et al. Lipidomics profiling and risk of cardiovascular disease in the prospective population-based Bruneck study [J]. Circulation. 2014, 129: 1821–1831.
[7] Chunming Cheng, Feng Geng, Xiang Cheng et al. Lipid metabolism reprogramming and its potential targets in cancer [J]. Cancer Communications. 2018, 38(1), 27–.