Angiogenesis
Angiogenesis is the process by which new blood vessels form from pre-existing vessels, allowing the delivery of oxygen and nutrients to the body's tissues [1] [2]. They are formed in the earlier stage of vasculogenesis. Angiogenesis continues the growth of the vasculature by processes of sprouting and splitting (Figure 1). It is a prerequisite for embryonic development and normally occurs during wound healing, but is also required for tumor growth and metastasis in cancer.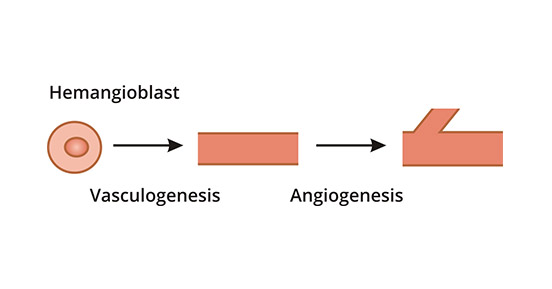 Figure 1. Angiogenesis following vasculogenesis
*This diagram is derived from WIKIFEDIA
So far, angiogenesis is still increasingly recognized to play essential roles in the pathogenesis of diverse chronic human diseases [3] [4] [5]. In atherosclerosis and other cardiovascular diseases, the role of angiogenesis has emerged as a major unresolved issue. Angiogenesis has attracted interest from opposite perspectives. Angiogenic cytokine therapy has been widely regarded as an attractive approach both for treating ischemic heart disease and for enhancing arterioprotective functions of the endothelium. In cancer, rheumatoid arthritis, ocular disorders, and other diseases, neovascularization is integral to the disease process, and inhibition of angiogenesis is a major goal of therapeutic drug development [6].
Angiogenesis, a multi-step process, is influenced by soluble angiogenic factors and a close interaction between adhesive proteins of the extracellular matrix and their integrin receptors [7] [8] [9]. CUSABIO lists most related molecules/targets and research reagents of angiogenesis.
Adhesion Molecules in Angiogenesis
Angiogenesis Inhibitor
Angiogenic Growth Factors
Intracellular Signaling Molecules in Angiogenesis
Is Angiogenesis Good or Bad?
Generally, angiogenesis is a normal and healthy bodily process when new blood vessels are needed. It occurs as part of growth in children, when the uterine lining is shed each month in menstruating women, and when new blood vessels are required in the process of wound healing. However, there is a delicate balance in many processes of the body. Taking cancer as an example, this formation of new blood vessels (angiogenesis) is what allows tumors to grow.
What Stimulates Angiogenesis?
The major physiological stimuli for angiogenesis involve tissue ischemia and hypoxia, inflammation, and shear stress. A number of specific factors are known to stimulate or inhibit angiogenesis, including angiogenic growth factors, inflammatory cytokines, adhesion molecules, and nitric oxide, etc.
References
[1] Birbrair A, Zhang T, Wang ZM et al. Pericytes at the intersection between tissue regeneration and pathology [J]. Clinical Science. 2015, 128 (2): 81–93.
[2] Birbrair A, Zhang T, Wang ZM et al. Type-2 pericytes participate in normal and tumoral angiogenesis [J]. American Journal of Physiology. Cell Physiology. 2014, 307 (1): C25-38.
[3] Carmeliet P. Angiogenesis in health and disease [J]. Nat Med. 2003, 9: 653–660.
[4] Kaiser M, Younge B, Bjornsson J, Goro et al. Formation of new vasa vasorum in vasculitis: production of angiogenic cytokines by multinucleated giant cells [J]. Am J Pathol. 1999; 155: 765–774.
[5] Folkman J. Angiogenesis in cancer, vascular, rheumatoid and other disease [J]. Nat Med. 1995; 1: 27–31.
[6] Rohit Khurana, Michael Simons, John F. Martin et al. Role of Angiogenesis in Cardiovascular Disease [J]. Circulation. 2005.
[7] Brooks, P. C., R. A. Clark & D. A. Cheresh: Requirement of vascular integrin alpha v beta 3 for angiogenesis [J]. Science. 1994, 264, 569-71.
[8] Hynes, R. O., B. L. Bader & K. Hodivala-Dilke: Integrins in vascular development [J]. Braz J Med Biol Res. 1999, 32, 501-10.
[9] Naik TU, Naik MU, Naik UP. Junctional adhesion molecules in angiogenesis [J]. Front Biosci. 2008, 13:258-62.