Transmembrane Protein
Transmembrane protein (TP), also known as intact protein, is a type of membrane protein exists in the whole biofilm. Transmembrane protein plays an important role in basic physiological processes, including molecule transport, signal transduction, energy utilization, etc. On one hand, they are useful for signaling to the cell what the external environment contains. On the other hand, they serve as a way for the cell to gather information about the external environment.
Almost 30% of genes in genomic sequence encode transmembrane proteins, of which 50% are targets for currently known drugs. However, expression and purification of transmembrane protein are very difficult. And CUSABIO will help you to overcome the difficulties.
Why Choose Us?
● Multiple membrane protein expression technology platforms.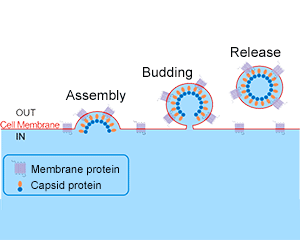 Virus Like Particles (VLPs) Platform
Virus Like Particles (VLPs) are nanometer-scale particles formed by the automatic assembly of one or more capsid proteins of multiple viruses. VLPs do not contain viral nucleic acid, cannot replicate autonomously, have high safety, and an overall structure similar to virus particles.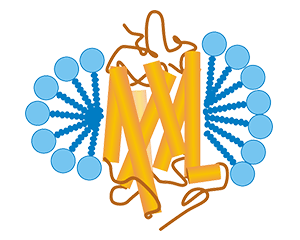 Detergent Micelle Platform
Detergents are bipolar molecules, which can disintegrate lipid membranes to release membrane proteins, and provide a hydrophobic environment for membrane proteins in the state of membrane removal in solution to maintain the hydrophobic transmembrane structure of membrane proteins. This characteristic is used to solve the problem of natural conformation in TPs expression.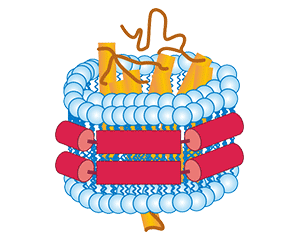 Nanodisc Platform
A few TPs that are sensitive to detergents are not suitable for buffer containing detergents, which are specifically characterized as being unable to be purified, easily degraded and inactive. For this type of membrane protein, we suggest to try the nanodiscs technology.
CUSABIO, as an experienced protein manufacturer, provides the above three technology platforms to fuel the development of transmembrane proteins. Since establishment of these platforms, 200 proteins have been successfully produced with a yield of mg/ml, which contains 99 transmembrane proteins (TPs) with 1-15 transmembrane domains and toxic proteins that are difficult to express in traditional E.coli expression systems. We have also produced high molecular weight proteins (130 kDa -140 kDa) that contain multiple transmembrane domains.
● Nearly 200 full-length membrane proteins have been successfully developed.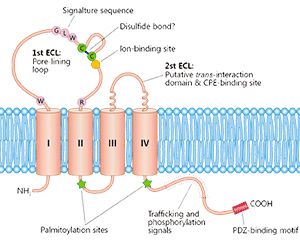 CLDN18.2
(4 times)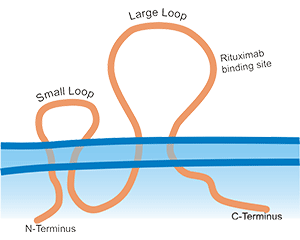 CD20
(4 times)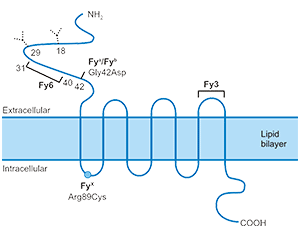 ACKR1
(7 times)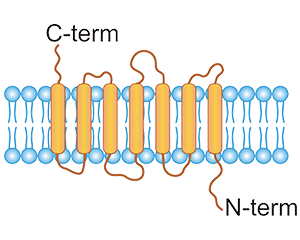 ADIPOR1
(7 times)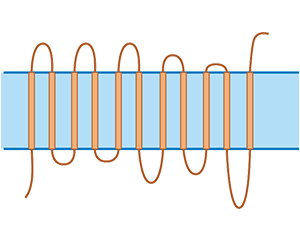 RHD
(11 times)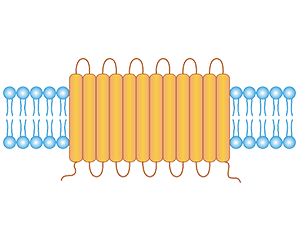 SLC7A11
(12 times)
● High purity determined by SDS-PAGE.
● High Specificity Validated by Western blot (WB).
● Good bioactivity validated by Functional ELISA.
● Correct structure validated by SEM.
Transmembrane Proteins Catalog
Here is the catalog of all transmembrane proteins. You can find the right ones for your research, or search them in the search box on the header part of this website.
If you can't find the protein you need, please check CUSABIO protein custom service.
* Browse products by selecting the initials of target names.
Useful Resources
Transmembrane proteins are located at the interface between cells and the outside world, mediating the signal transduction between cells and the outside world, and performing many important cellular biological functions. For example, it is a receptor for various signaling molecules, hormones and other substrates; it is involved in the exchange of substances, energy and signal between the inside and outside of the cell membrane; it constitutes a channel for various ion transmembranes, which inputs nutrients and some inorganic electrolytes into cells, and discharges toxic or useless metabolites into cells.
Transmembrane protein products expressed by cell-free expression systems can be used to study the functions of transmembrane proteins. The integration of transmembrane proteins into vesicles for structural and functional studies is a hot topic in membrane protein research.
According to its structure, transmembrane proteins can be classified into alpha helix and β - barrel membrane proteins. For details, please refer to the article: A Resume for Transmembrane Proteins.