Zika Virus
The Zika virus (ZIKV) was incidentally discovered in a pyrexial rhesus monkey in the course of a yellow fever surveillance in the Zika forest of Uganda in 1947 [1] and first detected in the human serum in 1952 [2][3]. ZIKV is a mosquito-borne, single positive-stranded RNA virus of the Flaviviridae family, genus Flavivirus. It is related to dengue virus, yellow fever virus, and West Nile virus. ZIKV was initially limited to sporadic transmission in Africa and Southeast Asia, and it was not until the 2007 outbreak of Zika virus illness on Yap Island, Federated States of Micronesia that people realized the virus was extending [4].
Structure
The mature Zika virion is a an icosahedral sphere with a diameter of about 50 nm. Its surface is made up of a shell containing 180 copies of both an envelope (E) glycoprotein and two virally encoded proteins capsid (C) and membrane (M) proteins anchored in a bi-layer lipid membrane. By using cryo-electron microscopy, a research team led by Drs. Richard Kuhn and Michael Rossmann at Purdue University discovered that the Zika virus is structurally similar to other known flaviviruses, except for one region of the envelope glycoprotein. They speculated that Zika viruses may use this glycoprotein region to attach to and enter human cells.
The viral genome is a positive, single-stranded RNA of about 10.8 kb and is contained within the Glycoprotein-containing lipid envelop-enclosing nucleocapsid. Although capped, the RNA lacks a poly A tail. And the RNA consists of untranslated regions (5'-3' UTRs), between which lies a large open reading frame (ORF) that synthesizes a single polyprotein encoding three structural proteins (E, C, and PrM [a precursor of membrane protein]) and seven non-structural proteins (NS1, NS2A, NS2B, NS3, NS4A, NS4B, and NS5). The three structural proteins assembles the viral particle. The non-structural proteins are involved in the viral replication &package, and subversion of the host pathway.
There exsits two main Zika virus lineages: African lineage that is subdivided into East and West African clusters and Asian lineage occured in the Pacific and in South America.
Diseases and Symptoms
Zika fever, or simply Zika, is a contagious dengue-like disease caused by the Zika virus. Most infected people are asymptomatic. About 20% of people develop mild symptoms, including fever, maculopapular rash, headache, muscle &joint pain, malaise, prostration, and conjunctivitis (red eyes), which last several days to a week and can be managed by supportive care. Generally, people infected with Zika virus will not deteriorate to hospitalization. For decades, Zika has been found to rarely cause fatality. Haemorrhagic fever has not been documented in Zika-infected cases. Viruses are usually cleared after a few weeks, with one exception semen, in which the virus remains about two months.
Zika virus infection is a cause of microcephaly and the neurological disorder Guillain–Barré syndrome (GBS). GBS is a rapid onset of myasthenia caused by the destruction of the peripheral nervous system by the immune system and can further progress to paralysis. has been linked to Zika virus infection during the 2013–2014 outbreak in French Polynesia.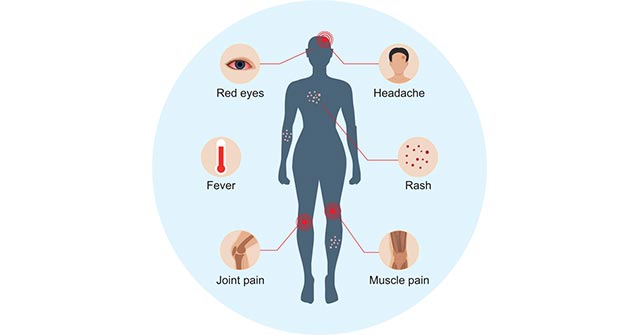 Figure 1. Diseases and Symptoms of Zika Virus
Zika Feve Outbreak Event
Before 2007, the activity of Zika virus had been relatively insidious, and sporadic cases of Zika infection were reported only in areas around the equator, including Africa, the Americas, Asia, and the Pacific. So it did not attract people' attention at all.
In 2007, Zika virus dispersed from Southeast Asia across the Pacific island of Yap, in the Federated States of Micronesia and caused the first large outbreak in humans. Zika virus once again triggered a major epidemic in the French Polynesia in 2013–2014, and imported cases from French Polynesia in 2013 caused an outbreak in New Caledonia in 2014. During the 2013–2014 outbreak in French Polynesia, Guillain-Barré syndrome and cases of microcephaly in newborn children were proved to be associated with Zika infection. Since Brazil reported the first confirmed infection case in May 2015, the Zika virus has transmitted to other countries and territories in Central and South America as well as the Caribbean, including Puerto Rico and the U.S. Virgin Islands. The World Health Organization (WHO) declared Zika virus as a "public health emergency of international concern" in February 2016 and reported that Zika virus had spread in 33 countries. The emergency was lifted in November of that year, but there were still infected cases in 84 countries as of March 2017. Zika was last propagated in the Continental United States in 2017.
Transmission
There are four transmission routes of the Zika virus, including through mosquito bites, intrauterine infection, sexual contact, and blood transfusion.
Through mosquito bites

Like its relatives, Zika virus is mainly spread by infected Aedes spp. mosquitoes, which include Ae. africanus, Ae. luteocephalus, Ae. hensilli, and Ae. aegypti. Furthermore, the infected patients are infectious to mosquitoes within the first week of infection, and mosquitoes acquire the virus by feeding on their blood and then pass the virus to the next person through a bite. This evolved a mosquito-human-mosquito transmission cycle.

Through intrauterine infection

Zika virus also can be transmitted from an afflicted pregnant woman to her baby. And Zika virus infections during pregnancy may lead to miscarriage and serious birth defects such as microcephaly, which is a potentially fatal congenital abnormality in the brain and is characterized by a rare small head, brain damage, and developmental delays. So doctors generally advise women who first develop symptoms of Zika fever to put off pregnancy for at least six months and pregnant women not to travel to areas where Zika is endemic.

Through sexual contact

A contracted person can pass the Zika virus to his or her sex partners through sex. In comparison with other body fluids such as vaginal secretions, urine, and blood, the Zika virus remains longer in semen. The Centers for Disease Control and Prevention recommends that men take protective measures during sex for at least six months after the first symptoms of Zika fever appear. (Not having sex can eliminate the risk of getting Zika from sex. Condoms can reduce the chance of getting Zika from sex.)

Through blood transfusion

The Zika virus can be rarely dispersed through blood transfusion. It has reported there were cases of Zika virus transmission through platelet transfusions in Brazil. Considering the safety of collected blood, FDA (Food and Drug Administration) has approved two blood donor screening tests to detect RNA of Zika virus in human plasma, including the cobas Zika Test performed on the cobas 6800/8800 (Roche Molecular Systems, Inc) on October 5, 2017 and the Procleix Zika Virus Assay (Grifols Diagnostic Solutions, Inc.) on July 5, 2018.
Diagnosis
It is difficult to diagnose Zika virus infection based on clinical signs and symptoms merely due to the presence of similar characteristics in other flaviviruses such as dengue virus, yellow fever virus. Strictly speaking, the diagnosis of Zika needs to be determined by a combination of personal recent international travel history, symptoms and test results. The laboratory tests includes PCR (polymerase chain reaction) testing for the viral RNA of the blood, urine, or saliva in the initial Zika infection and serological antibody detection after symptoms are present more than a week. But the latter has not been broadly used. Although IgM against ZIKV can be detected after 4 days of symptom onset through, it is difficult to make a rapid serological confirmation due to the nonspecific clinical characteristics of ZIKV infection, the low viremia and the cross-reactivity with IgM against other flaviviruses, such as dengue virus or yellow fever virus.
Treatment and Prevention
Zika fever is usually mild and does not require special treatment. Infected patients should take enough rest, drink enough water, and use common drugs such as paracetamol (acetaminophen) can relieve pain and fever. If the symptoms worsen, the patient should seek medical advice. There is currently no effective vaccine or antiviral treatment for Zika.
Prevention and control focus on source detection & management of infection source and mosquito vector density control. The intervention of mosquito vectors includes the decline the amount of mosquito by using insect repellent or destroying the favorable habitat of mosquitoes. In addition, measures that prevent mosquito bites such as the use of insecticide, covering much of the body with clothing or mosquito nets, and getting rid of standing water where mosquitoes reproduce, are of great importance. Avoid traveling to areas where zika is endemic, especially pregnant women. Women who first developed symptoms of Zika fever should put off pregnancy for at least six months.
References
[1] Dick GW, Kitchen SF, et al. Zika virus. I. Isolations and serological specificity [J]. Trans R Soc Trop Med Hyg 1952;46:509-520.
[2] Smithburn KC. Neutralizing antibodies against certain recently isolated viruses in the sera of human beings residing in East Africa. J Immunol. 1952 Aug;69(2):223–34.
[3] Smithburn KC, Kerr JA, et al. Neutralizing antibodies against certain viruses in the sera of residents of India. J Immunol. 1954 Apr;72(4):248–57.
[4] Duffy MR, Chen T-H, Hancock WT, Powers AM. Zika virus outbreak on Yap Island, Federated States of Micronesia. N Engl J Med. 2009;360:2536–43.
[5] Oehler E, Watrin L, Larre P, Leparc-Goffart I, Lastere S, Valour F. et al. Zika virus infection complicated by Guillain-Barré syndrome - case report, French Polynesia, December 2013. Euro Surveill. 2014;19:20720.