When comes to stem cells, youth and vitality will emerge in our mind. For this reason, stem cells have always been associated with the topic of longevity. But the definition, type and function of stem cells are often ill-conceived. Here, we briefly introduce the stem cells from four sections, and hope these information can help you understand stem cells.
1. What is Stem Cell?
Stem cells refer to a type of cells with the potential for proliferation and differentiation, and have the ability to self-renewing and produce highly differentiated functional cells.
In another word, it is a primitive undifferentiated cell with multi-potential differentiation and self-replication ability, and is the original cell that forms the tissues and organs of mammals. Stem cells are morphologically common, usually circular or elliptical, with small cell size, relatively large nucleus, mostly chromosomal nuclei, and high telomerase activity. As the figure 1 shows, the stem cell can differentiate various type of cells, including cardiac cells, enterocytes, fat cells, neuron and chondrocyte, etc.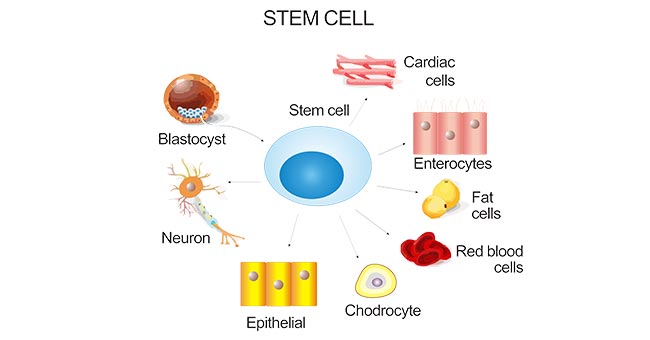 Figure 1. The diagram of stem cell differentiation
Whether stem cells are self-replicating or differentiated functional cells is mainly determined by the state of the cells themselves and micro-environmental factors. These include various cyclic factors (Cyclin) and Cyclin-Dependent Kinase, gene transcription factors, and cytokines that affect asymmetric cell division. Micro-environmental factors, including stem cells and surrounding cells, stem cells and outer matrices, and the interaction of stem cells with various soluble factors.
2. The Main Types of Stem Cell
Currently, there are two classification methods of stem cell. One is based on different developmental phases, it is divided into two groups, embryonic stem cell and adult stem cells. Another is based on differentiation potential, it is divided into three groups, totipotent stem cells, pluripotent stem cells and unipotent stem cells.
2.1 Embryonic Stem Cells
Embryonic stem cells, also known as ESCs, are a type of cells isolated from early embryos or primitive gonads. They have the characteristics of in vitro proliferation, self-renewal and multi-directional differentiation in vitro. ES cells can be induced to differentiate into almost all cell types both in vitro and in vivo.
Actually, for embryonic stem cell research, it always has been a controversial area. Supporters believe that this study can help cure many intractable diseases, because embryonic stem cells can differentiate into multiple functional APSC pluripotent cells, which is a manifestation of scientific progress. However, opponents argue that embryonic stem cell research must destroy the embryo, and the embryo is the life form of the uterus when the person has not yet formed. This has anti-life ethics.
2.2 Adult Stem Cells
Adult stem cells refer to undifferentiated cells that are present in an already differentiated tissue that are self-renewing and capable of specializing in the formation of cells that make up that type of tissue. Adult stem cells are present in various tissues and organs of the body.
Under certain conditions, adult stem cells either produce new stem cells or differentiate according to certain procedures to form new functional APSC pluripotent cells, thereby maintaining the dynamic balance of growth and decline of tissues and organs. Adult stem cells in adult individual tissues are mostly dormant under normal conditions, and can exhibit different degrees of regeneration and regeneration ability under pathological conditions or induced by external factors.
2.3 Totipotent Stem Cells
Totipotent stem cells, also known as TSCs, are cells that can develop into intact individual potentials of various tissues and organs. TSCs refer to all cells before oosperm to 32 cells in the cleavage stage. TSCs are stem cells that have unlimited differentiation potential and can differentiate into all tissues and organs. In other words, it has the potential to form a complete individual differentiation. In further differentiation.
2.4 Pluripotent Stem Cells
TSCs can form various tissue stem cells, also known as pluripotent stem cells. Pluripotent stem cells (Ps) have the potential to differentiate into a variety of cellular tissues, but lose the ability to develop into intact individuals, and their developmental potential is limited. For example, bone marrow pluripotent hematopoietic stem cells can differentiate at least twelve blood cells, but cannot differentiate into cells other than the hematopoietic system.
Recently, one kind of Ps is very popular with researchers named induced pluripotent stem cells, also known as iPS.
iPS are a type of pluripotent stem cell that can be generated directly from adult cells. The iPSC technology was pioneered by Shinya Yamanaka's lab in Kyoto, Japan, who showed in 2006 that the introduction of four specific genes encoding transcription factors could convert adult cells into pluripotent stem cells, and he was awarded the 2012 Nobel Prize along with Sir John Gurdon "for the discovery that mature cells can be reprogrammed to become pluripotent. The production of iPS follows these steps (as the figure 2 shows):
Isolate and culture donor cells.

Transduce stem cell-associated genes into the cells by viral vectors. Red cells indicate the cells expressing the exogenous genes.

Harvest and culture the cells according to ES cell culture, using mitotically inactivated feeder cells (lightgray).

A small subset of the transfected cells become iPS cells and generate ES-like colonies.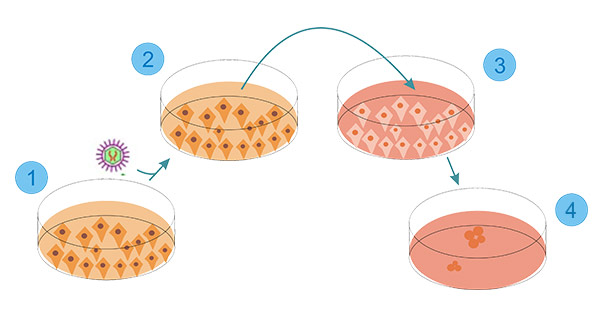 Figure 2. A scheme of the generation of IPS cells.
2.5 Unipotent Stem Cells
As known to all, unipotent stem cells have not received the same attention and research as totipotent and pluripotent stem cells, but they have vast potential to treat serious health conditions. unipotent stem cells refer to a type of cells that can differentiate along only one lineage. A special feature of stem cells is their ability to differentiate and form specialized cells. Another special property is their ability to proliferate, or divide repeatedly.
As mentioned, a unipotent stem cell, in comparison with other types of stem cells such as pluripotent, totipotent or multipotent cells, has the lowest differentiation potential. This means that the cell has the capacity to differentiate into only one type of cell or tissue, which is lower in potential compared to stem cells that give rise to a broad range of cell types. However, their ability to self-renew, does make them a valuable candidate for therapeutic use in treating disease. They are thus able to generate healthy and viable cells for transplant purposes.
Read here, you may be interested in the relationship among the totipotent stem cells, pluripotent stem cells and unipotent stem cells. The relationship among the three groups are illustrated clearly in the figure 3.
Pluripotent stem cells are derived from totipotent stem cells differentiation. Pluripotent stem cells have the potential to differentiate into a variety of cellular tissues, but lose the ability to develop into intact individuals. The third type stem cells, also known as unipotent stem cell, which are further differentiated by pluripotent stem cells. This kind of stem cells can only differentiate into one type or two closely related types of cells.
For example, neural stem cells can be differentiated into various types of nerve cells; hematopoietic stem cells can be differentiated into various blood cells such as red blood cells and white blood cells.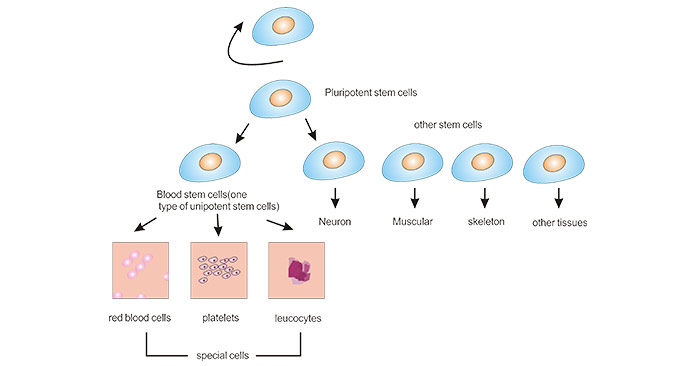 Figure 3. The relationship among three groups of stem cells
3. The Markers of Hot Type of Stem Cells
Stem cell markers are genes and their protein products used by scientists to isolate and identify stem cells. Stem cells can also be identified by functional assays. Here, we collect several markers of popular types of stem cells, and hope these information can give an inspiration to your research.
4. Stem Cell Therapy
As mentioned before, stem cells are primitive cells with self-replication and multi-directional differentiation potential, are the origin cells of the body, and are primitive cells that form various tissues and organs of the human body. Under certain conditions, it can differentiate into a variety of functional cells or tissues and organs.
Stem cell therapy is the transplantation of healthy stem cells into a patient or body to achieve the purpose of repairing diseased cells or rebuilding normal cells and tissues. Stem cell therapy is like injecting new vitality into the body and is an effective way to fundamentally treat many diseases.
For stem cells, as you know, once the body needs them, they can differentiate into mature somatic cells by dividing them according to developmental pathways.
Perhaps one day, people suddenly discovered that human organs can be produced in the laboratory as needed and according to the process. The replacement of blood cells, brain cells, bones, cardiomyocytes, liver, nerves, etc. is not a problem, even if they suffer from leukemia, Parkinson's disease. These incurable diseases of cancer and cancer can also survive. The use of stem cells for clinical treatment is the dream of all experts in the field. However, it remains a long way to go to explore.