Fibroblast
Nowadays, accumulating studies revealed that the fibroblasts in the skin begin to be continuously lost and aged when a person reaches a certain age. Lost fibroblasts reduce collagen, elastic fibers, hyaluronic acid and other substances, which will lead to skin aging. Therefore, the decline in the viability and number of fibroblasts is the main cause of skin aging. Moreover, fibroblast therapy has become one of the important means of cosmetic maintenance. In this article, we collect several hot questions about fibroblast.
What is Fibroblast?
Fibroblast is the principal active cell of connective tissue. An example of a fibroblast are the cells that connect tissues during a child's growth spurt. As the Figure 1 shows, fibroblasts are large, flat, elongated (spindle-shaped) cells possessing processes extending out from the ends of the cell body. The cell nucleus is large, flat and oval. Fibroblasts produce tropocollagen, which is the forerunner of collagen, and ground substance, an amorphous gel-like matrix that fills the spaces between cells and fibres in connective tissue. Under the electron microscope, the cytoplasm showed abundant rough endoplasmic reticulum, free ribosomes, and a developed Golgi complex, indicating that it has the function of synthesizing and secreting proteins.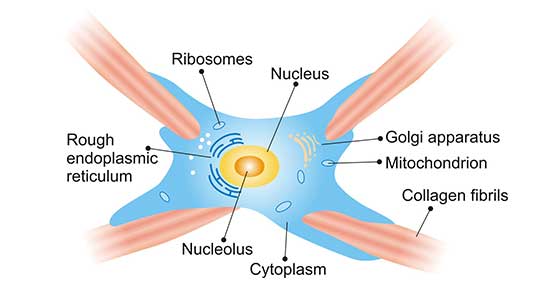 Figure 1. The Typical Structure of Fibroblast
What are The Main Types of Fibroblast?
Fibroblasts are the most common cells in connective tissue and are derived from mesenchymal cells in the embryonic stage. Cells are divided into fibroblasts and fibrocytes according to their different functional activity states. Fibroblasts are cells with vigorous functional activity, with large cells and nuclei, clear outlines, obvious nucleoli, and weak alkalophilic cytoplasm with obvious protein synthesis and secretion activities. The functional activity of fibrocyte is not active, cell outline is not clear, nucleosomes are darkly colored, nucleoli are not obvious, and cytoplasm is small. These type 2 cells can transform each other.
In connective tissue, fibroblasts also exist in the form of their mature state, fibrocytes, which transform each other under certain conditions. Different types of connective tissue contain different numbers of fibroblasts. In general, the number of fibroblasts in loose connective tissue is less than the number of fibroblasts in dense connective tissue. Therefore, dense connective tissue such as dermis is used as the site for isolation and culture of fibroblasts.
What is The Act Mechanism of Fibroblast?
The fibroblasts take up the required amino acids, such as proline and lysine, and synthesize α pre-polypeptide chain on the ribosome of the rough endoplasmic reticulum. After α pre-polypeptide chain is delivered to the Golgi complex, it is made up procollagen molecules. The procollagen molecules are carried to the cell surface by secretory vesicles and then released outside the cell by exocytosis. Under the catalysis of procollagen peptidase, the tail of each α pre-polypeptide chain is removed to become a tropocollagen. Many procollagen molecules are arranged in rows in parallel, and are combined into collagen fibrils with periodic horizontal stripes. Collagen fibrils are formed by the combination of collagen fibrils.
What is the function of Fibroblast?
As mentioned before, fibroblasts make collagen fibres, glycosaminoglycans, reticular and elastic fibers, Growing individuals' fibroblasts are dividing and synthesizing ground substance. Tissue damage stimulates fibrocytes and induces the production of fibroblasts.
Besides their commonly known role as structural components, fibroblasts appear to play an important role in wound healing, and this activity is thought to be regulated by cells known as fibrocytes residing in the tissue stroma. Following tissue injury, fibroblasts migrate to the site of damage, where they deposit new collagen and facilitate the healing process.
What is The Markers of Fibroblast?
In the last section of this article, we refer to some studies and find only one cell marker of fibroblast, P4HTM. We hope that this marker will give help in your research.