Hematopoietic Stem Cell
Hematopoietic stem cells (HSCs) are tissue-specific, multipotent stem cells that give rise to all blood cells. They reside in the bone marrow in a low oxygen environment called the "niche", where they remain quiescent before eventually dividing and differentiating. HSC markers refer to a series of proteins which distinguish HCS from other cell types. This article consists of three parts:
What is HSC?
Hematopoietic stem cells (HSCs) are the stem cells that give rise to other blood cells. This process is called haematopoiesis. This process is a specialized system that consist of blood and its progenitors in living organisms [1]. HSCs are round, non-adherent, with a rounded nucleus and low cytoplasm-to-nucleus ratio. In shape, hematopoietic stem cells resemble lymphocytes. They are found in the bone marrow of adults, especially in the pelvis, femur, and sternum. They are also found in umbilical cord blood and, in small numbers, in peripheral blood.
Hematopoietic stem cells give rise to different types of blood cells, in lines called myeloid and lymphoid. Myeloid and lymphoid lineages both are involved in dendritic cell formation. Myeloid cells include monocytes, macrophages, neutrophils, basophils, eosinophils, erythrocytes, and megakaryocytes to platelets. Lymphoid cells include T cells, B cells, and natural killer cells (Figure 1). The definition of hematopoietic stem cell has evolved since they were first discovered in 1961[2].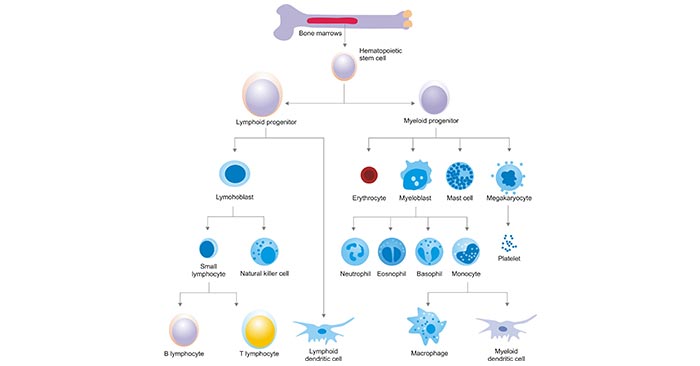 Figure 1. The Collection of Subtypes Of HSC
What is The Function of HSC?
Hematopoietic Stem Cells (HSCs) are the only cells within the hematopoietic system that possess the potential for both multi-potency and self-renewal. In terms of HSC, multi-potency is the ability to differentiate into all functional blood cells, while self-renewal is the ability to give rise to identical daughter HSCs without differentiation [3].
In terms of function, these cells are responsible for the continual renewal of the erythrocytes, leukocytes, and platelets in the body through a process called hematopoiesis. They also play an important role in the formation of vital organs such as the liver and spleen during fetal development. The early biological knowledge obtained from the studies of HSCs established the base of knowledge for understanding other stem cell systems.
In addition, these cells have a vital role in furthering stem cell research for clinical applications. Regenerative medicine is a field of medicine that has applied HSCs to the treatment of blood-borne diseases such as leukemia and lymphoma and of cancer patients undergoing chemotherapy.
The Collection of HSC Markers
A major challenge for researchers using Hematopoietic Stem Cells (HSCs) is their identification and isolation from larger pools of cells. It is estimated that HSCs represent approximately 1 in 10,000 cells of the bone marrow and 1 in 100,000 cells in the blood. In addition, HSCs are morphologically very similar to white blood cells.
Thus, HSCs are usually identified or isolated by the use of flow cytometry where the combination of several different cell surface markers are used to separate the rare HSCs from the surrounding blood cells. HSCs are commonly characterized by the absence of lineage-specific marker expression, such as CD38, CD117, etc. HSC markers refer to several special proteins which distinguish HSC from other cell types. We list the most common markers of HSC on the following table.
References:
[1] Birbrair A, Frenette PS. Niche heterogeneity in the bone marrow [J]. Annals of the New York Academy of Sciences. 2016, 1370 (1): 82–96.
[2] Till JE, McCulloch EA. A direct measurement of the radiation sensitivity of normal mouse bone marrow cells [J]. Radiation Research. 1961, 14 (2): 213–22.
[3] Jun Seita and Irving L. Weissman. Hematopoietic Stem Cell: Self-renewal versus Differentiation [J]. Wiley Interdiscip Rev Syst Biol Med. 2010, 2(6): 640–653.