Primordial Germ Cell
Nowadays, although ours living standards are improving, infertility remains a global condition with a high prevalence of occurrence [1] [2]. Boivin et al. has revealed that the rate of 12-month prevalence ranges from 3.5% to 16.7% in more developed and from 6.9% to 9.3% in less-developed countries, with an average prevalence of 9% [3] [4]. Causes of infertility are numerous and the treatment often doesn't lead to desired pregnancy especially when there is a lack of functional gametes.
In humans, the primordial germ cell (PGC) is the primary undifferentiated stem cell type that will differentiate towards gametes: spermatozoa or oocytes. With the development of stem cell biology and differentiation protocols, PGC can be obtained from pluripotent stem cells providing a new therapeutic possibility to treat infertile couples. This article aims to introduce PGC from the definition, features and differentiation. We hope that this article will help you understand the PGC.
What is PGC?
Primordial germ cells (PGCs) are highly specialized cells that are precursors of gametes, which, following meiosis, develop as haploid sperm and eggs that generate a new organism upon fertilization. Different types of animals begin to show clusters of PGCs in early embryos. PGCs are larger than other cells around them, and the cells are positive for alkaline phosphatase, esterase, and glycogen, which is easy to distinguish from other cells. PGCs transmit genetic and epigenetic information between generations and ensure the survival of a species. Although germ cells are set aside during early development in almost all animals, the mechanism of germ cell specification is not conserved among animals.
The Features of PGC?
PGCs are the precursors of sperm and eggs, which generate a new organism that is capable of creating endless new generations through germ cells. Several studies discovered that PGCs have three features.
In terms of PGCs distribution, the PGC s of the gastrointestinal embryo are distributed between endoderm cells at the base of the intestine, yolk sac, or allantoin in most vertebrates. In terms of PGCs immigration, it moves along the intestinal wall by deforming movement or entering the blood stream, or enters the mesenteric mesentery, and finally reaches the developing genital ridge, and together with the mesoderm cells of the genital ridge, form the testis or ovary during development. And in terms of PGCs differentiation, PGCs can differentiate into spermatogonia and oogonium cells before entering the germ line, and this differentiation is determined by their combination with different germ line cells.
The Markers of PGCs During Differentiation
As mentioned before, in many animals, the PGCs originate in the primitive streak and migrate via the gut of an embryo to the developing gonads. As the figure 1 shows, there are different markers in different phases during differentiation. These markers will help us to distinguish the special phase from others.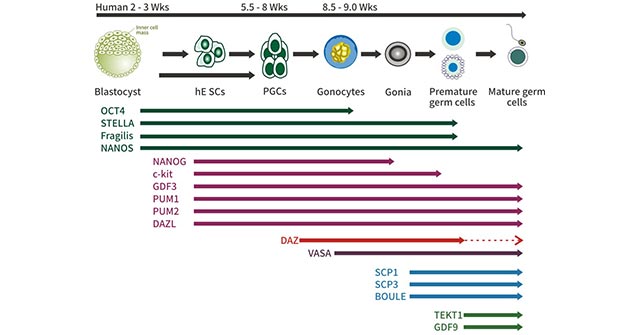 Figure 1. PGC Markers during Differentiation
Among these markers, we list several potential markers of PGCs on the following table.
References:
[1] Bahamondes L., Makuch M. Y. Infertility care and the introduction of new reproductive technologies in poor resource settings [J]. Reproductive Biology and Endocrinology. 2014, 12(1, article 87)
[2] Inhrorn M. C., Patrizio P. Infertility around the globe: new thinking on gender, reproductive technologies and global movements in the 21st century [J]. Human Reproduction Update. 2015
[3] Boivin J., Bunting L., et al. International estimates of infertility prevalence and treatment-seeking: potential need and demand for infertility medical care [J]. Human Reproduction. 2007, 22(6):1506–1512.
[4] Aleksandar Nikolic, Vladislav Volarevic, et al. Primordial Germ Cells: Current Knowledge and Perspectives [J]. Stem Cells Int. 2016; 2016: 1741072.