Cytokine Family
Cytokine is a low-molecular-weight soluble protein (5–20 kDa) induced by immunogens, mitogens or other stimulants in a variety of cells. Many studies have revealed that cytokines are involved in autocrine, paracrine and endocrine signaling as immunomodulating agents (Figure 1). The classification of cytokine is generally based on two principles, structure and function. Here, the classification of cytokine family is based on the structure of cytokine. So what is cytokine family? What are the main types of cytokine family?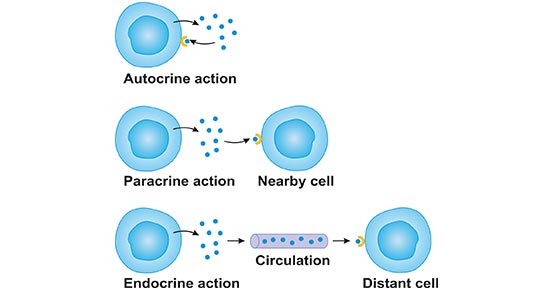 Figure 1. The Properties of Cytokines
What is Cytokine Family?
Cytokine family refers a series of cytokines that share sequence similarity and exhibit homology and some promiscuity in their reciprocal receptor systems. However, it doesn't mean that they exhibit functional similarity. Cytokine families also contain important regulatory cell membrane receptor-ligand pairs. They reflect evolutionary pressures that use common structural motifs in diverse immune functions in higher mammals. Taking the IL-1/IL-1 receptor superfamily as an example, IL-1/IL-1 receptor superfamily contains cytokines, including IL-1β, IL-1α, IL-receptor antagonist, IL-18, and IL-33, which mediate physiologic and host-defense function, but this family also includes the Toll-like receptors, a series of mammalian pattern-recognition molecules with a crucial role in recognition of microbial species early in innate responses.
What are The Main Types of Cytokine Family?
Generally speaking, cytokine families include interleukin family, interferon family, tumor necrosis factor (TNF) superfamily, and chemokines superfamily. Among of them, interleukin superfamily can be divided into several cytokine superfamiies based on different function, involving IL-1 family, IL-6 family and IL-17 family, etc.