Gastric cancer is one of the most common malignant tumors worldwide. According to statistics from the latest data, 876,000 new cases of gastric cancer occur every year in the world, accounting for 9% of all new cancer cases, and ranking fourth after lung cancer, breast cancer and intestinal cancer. About 647,000 people die from stomach cancer each year, ranking second in cancer deaths. But, its pathological mechanism remains unclear. Here, we introduce the gastric cancer from the following five sections:
1. What is Gastric Cancer?
Gastric cancer, also known as stomach cancer, begins when cancer cells form in the inner lining of your stomach. As the figure 1 shows, these cells can grow into a tumor. The disease usually grows slowly over many years.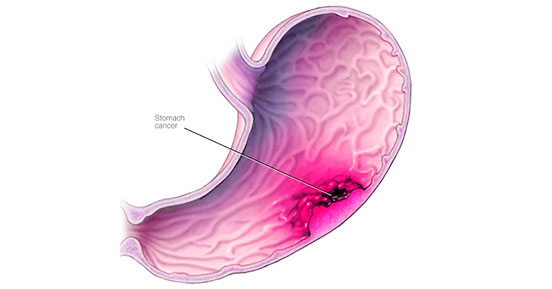 Figure 1 Gastric cancer begins in the cells of your stomach
2. What are The High-risk Groups of Gastric Cancer?
In general, cancer begins when an error (mutation) occurs in a cell's DNA. The mutation causes the cell to grow and divide at a rapid rate and to continue living when a normal cell would die. The accumulating cancerous cells form a tumor that can invade nearby structures. And cancer cells can break off from the tumor to spread throughout the body.
In this section, we summarize six types of people who have gastric cancer with high-risk.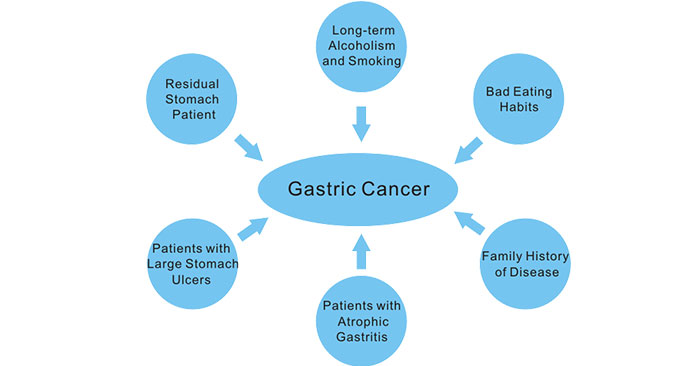 Figure 3 The Six High-risk Groups of Gastric Cancer
2.1 Long-term Alcoholism and Smoking
The damage that alcohol causes to people's bodies is very serious. This is because alcohol can cause changes in mucosal cells and cause cancer. In addition, smoking is also an important factor leading to the emergence of gastric cancer diseases. If you smoke all the year round, the chances of getting sick will be very great.
2.2 Bad Eating Habits
If the diet is not regular enough, then the health of the body will be directly affected. And the usual eating speed is too fast, like high salt or hot food, and smoked foods or a diet with low fruits and vegetables, often eat mildew food, etc. These bad habits will increase the chance of gastric cancer, I hope everyone can pay attention.
2.3 Family History of Disease
Experts examined some patients in the clinic and found that patients with a history of disease in their family members were 2-3 times more likely to develop the disease than others.
2.4 Patients with Atrophic Gastritis
The final outcome of most patients with atrophic gastritis is gastric cancer. Some people even think that atrophic gastritis is the early stage of gastric cancer. Therefore, patients with atrophic gastritis should have a gastroscopy every two years to find gastric cancer earlier.
2.5 Patients with Large Stomach Ulcers
Large stomach ulcers actually refer to ulcers larger than two centimeters in diameter. Once a large ulcer is found, it should be treated immediately, and it should be treated for at least six weeks. After the ulcer is cured, it should be reviewed regularly. The time is half a year or one year.
2.6 Residual Stomach Patient
Because some diseases have removed part of the stomach, it is called residual stomach, and the relationship between residual stomach and stomach cancer is also very close. Some studies have suggested that if there is more than five years of residual stomach, the chance of suffering from gastric cancer will increase, so I have done stomach. Patients with residual stomach surgery should have a gastroscopy every other year.
3. The Symptoms of Gastric Cancer
Generally, gastric cancer may not cause any signs or symptoms or it may cause only nonspecific symptoms in its early stages because the tumor is small. Also, the abdomen and stomach are large structures that are able to expand, so a tumor can grow without causing symptoms.
Once symptoms occur, the cancer has often reached an advanced stage and may have metastasized (tumor grows into surrounding tissues and organs), which is one of the main reasons for its relatively poor prognosis. See your doctor if you have the following signs and symptoms:
3.1 Early Stage of Gastric Cancer
3.1.1 Abdominal Discomfort (May Be Vague or Mild)
There are a lot of patients with stomach cancer who will have a feeling of swell, although this swell is not serious, but repeated occurrences will inevitably bring trouble to life, especially when it is quiet, the symptoms are more obvious.
Because the symptoms are very mild, many people don't think of stomach cancer, but treat it as a normal stomach.
3.1.2 Upper Abdominal Pain
In the early stage of gastric cancer, patients with gastric cancer usually have upper abdominal pain. Some patients think that this is a stomach disease, and they don't pay much attention to it.
But as the condition worsens, the pain is getting stronger and stronger, and it lasts for a long time. This pain is not easy to relieve, even after remission. In fact, this is a symptom of early gastric cancer, it is best to go to the hospital for examination.
3.1.3 Loss of Appetite and Indigestion
There are some people with bad stomachs, they often have indigestion, but as patients with gastric cancer, in addition to the phenomenon of indigestion, there will be loss of appetite, many patients with gastric cancer think this is a stomach ulcer or gastritis. The medicine will be good, but in fact, not only will the stomach medicine not relieve the symptoms, but it will appear acid reflux. And over time, the symptoms are getting worse.
3.1.4 Fecal Occult Blood Positive or Black Stool
In patients with gastric cancer, symptoms of fecal occult blood positive or black stool may occur in the early stage. This may be the case that gastric cancer comes to you. Patients with similar conditions need to go to the hospital for examination.
3.1.5 Changes in Pain Orderliness
Some patients have stomach pains and think that they are stomach ailments, but the law of these pains is different from the pain law of stomach diseases, and even if it is eaten, it does not achieve good results.
3.2 Advanced Gastric Cancer
When the gastric cancer has developed to the advanced stage, the patient will present on the following symptoms:
3.2.1 Weight Loss and Anemia
According to relevant experts, about 90% of patients suffer from weight loss, and they tend to lose weight when they lose more than 3 kg. Immediately, sexual weight loss is more obvious, and some can reach more than 5 kg. Experts also found that about half of the patients were accompanied by anemia, limb weakness and other symptoms.
3.2.2 Lasting Upper Abdominal Pain
More patients with advanced gastric cancer have more abdominal pain and longer duration, which is not easy to relieve as the main symptom. Because of the individual differences in the patient's degree of pain, the severity is also different. In severe cases, there may be pain, edema, dull pain, sharp pain and other manifestations. After eating, it can't be relieved, and the symptoms are aggravated. Some patients are also accompanied by symptoms such as loss of appetite, nausea and vomiting, fullness, and difficulty swallowing. These symptoms are gradually increasing.
3.2.3 Gastric Metastasis
Advanced gastric cancer has a high probability of metastasis. It can spread directly to the adjacent pancreas, liver, transverse colon, etc. It can also metastasize to lymph nodes and distant lymph nodes, and some can touch hard inactive lymph nodes on the left collarbone. It can also be transferred to the liver, lungs, brain, bones, ovaries, etc. through blood circulation, resulting in symptoms such as ascites, jaundice, and enlarged liver. The enlargement of the cancer itself can also cause complications such as gastric perforation, hemorrhage, necrosis, and obstruction. Symptoms of advanced gastric cancer include hematemesis, melena or occult blood positive.
4. Related Signaling Pathways
As mentioned before, gastric cancer is one of the world's most common cancers. However, the pathogenesis mechanism of gastric cancer is still not completely clear. Here, we refer to the research data and pathway from KEGG and collect several gastric cancer related signaling pathways.
According to Lauren's histological classification gastric cancer is divided into two distinct histological groups - the intestinal and diffuse types. Several genetic changes have been identified in intestinal-type GC.
As shown in figure 2, the intestinal metaplasia is characterized by mutations in p53 gene, reduced expression of retinoic acid receptor beta (RAR-beta) and hTERT expression. Gastric adenomas furthermore display mutations in the APC gene, reduced p27 expression and cyclin E amplification. In addition, amplification and overexpression of c-ErbB2, reduced TGF-beta receptor type I (TGFBRI) expression and complete loss of p27 expression are commonly observed in more advanced GC. The main molecular changes observed in diffuse-type GCs include loss of E-cadherin function by mutations in CDH1 and amplification of MET and FGFR2F.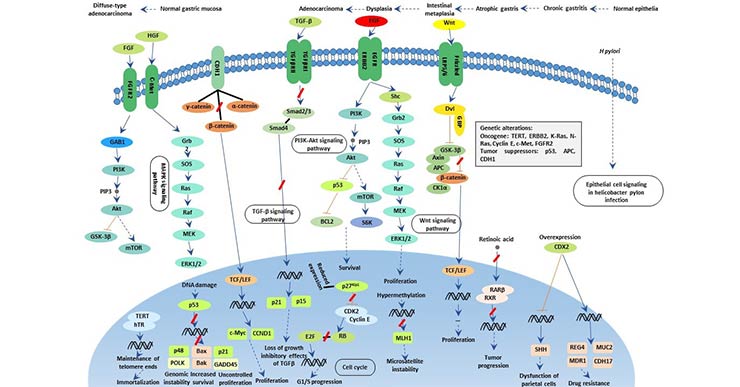 Figure 2 The diagram of gastric cancer signaling pathway
As the figure 2 shows, pathways affected by gastric cancer normally regulate cell growth and differentiation including Wnt, cell cycle, PI3K/AKT and TGFβ signaling pathway [1][2][3][4][5]. Besides, the analysis of gastric cancer data have revealed a fact that gastric cancer affects 3 times as many men than women. This fact suggests a protective effect by estrogen and its signaling pathways.
In addition, a signaling pathway demonstrated via a large amount of studies plays a critical role in gastric cancer. It is hedgehog signaling pathway.
During progression from the inflamed stomach to gastric cancer, the epithelium goes through defined series of morphological transitions. Interestingly high Shh expression in the stomach is lost upon the development of intestinal metaplasia, suggesting that gastric epithelium-specific effects of the morphogen. Indeed Shh controls gastric epithelial cell maturation and differentiation in the adult stomach [6][7][8].
5. The Treatments of Gastric Cancer
Gastric cancer has long been seen as one of the most difficult gastrointestinal malignancies to treat. According to different clinical stages, gastric cancer has different treatment methods. The specific methods are as follows:
Surgical treatment: for early gastric cancer, no distant metastasis and invasion of surrounding organs, surgery can be performed, after surgery with radiotherapy, chemotherapy, the majority of patients with good prognosis.
Actually, surgical resection is the only effective treatment for this cancer, although current surgical therapeutic strategies are far from optimal and most patients are diagnosed with late-stage disease when surgical intervention is of limited use.
Targeted therapy: for patients who have lost the opportunity for the first diagnosis, targeted drug therapy, some patients can obtain long-term tumor-bearing state.
General treatment: maintain a good attitude, courageously face the reality, and actively adjust the lifestyle and diet structure.
However, the prognosis, is still unsatisfactory, with an overall five-year survival rate of 24%. Hence, there is an urgent need for new therapeutic strategies.
References
[1] Melucci E, Casini B, et al. Expression of the Hippo transducer TAZ in association with WNT pathway mutations impacts survival outcomes in advanced gastric cancer patients treated with first-line chemotherapy [J]. J Transl Med. 2018, Feb, 16,1,22.
[2] Clements WM, Wang J, et al. beta-Catenin mutation is a frequent cause of Wnt pathway activation in gastric cancer [J]. Cancer Res. 2002, Jun, 62, 12, 3503-6.
[3] Yin J, Ji Z, et al. Sh-MARCH8 Inhibits Tumorigenesis via PI3K Pathway in Gastric Cancer [J]. Cell Physiol Biochem. 2018, Aug, 49, 1, 306-321.
[4] Chen ZL, Qin L, et al. INHBA gene silencing inhibits gastric cancer cell migration and invasion by impeding activation of the TGF-β signaling pathway [J]. J Cell Physiol. 2019, Apr.
[5] Almasi S, Sterea AM, et al. TRPM2 ion channel promotes gastric cancer migration, invasion and tumor growth through the AKT signaling pathway [J]. Sci Rep. 2019, Mar, 9, 1, 4182.
[6] Merchant JL, Ding L. Hedgehog Signaling Links Chronic Inflammation to Gastric Cancer Precursor Lesions [J]. Cell Mol Gastroenterol Hepatol. 2017, 3:201-10.
[7] Adamu Ishaku Akyala and Maikel P. Peppelenbosch. Gastric cancer and Hedgehog signaling pathway: emerging new paradigms [J]. Genes & Cancer. 2018, January, 9 (1-2).
[8] van den Brink GR, Hardwick JC, et al . Sonic hedgehog regulates gastric gland morphogenesis in man and mouse [J]. Gastroenterology. 2001, 121:317-28.